November 17th, 2021
Life's Little Regrets. . .
The English word yodel is derived from the German (and originally Austro-Bavarian) word jodeln, meaning "to utter the syllable jo" (pronounced "yo" in English). Most experts agree that yodeling was used in the Central Alps by herders calling their stock or to communicate between Alpine villages. The multi-pitched "yelling" later became part of the region's traditional lore and musical expression. The earliest record of a yodel is in 1545, where it is described as "the call of a cowherd from Appenzell"
There's a scene in the 2004 movie Summer Storm (I'm recalling it just now from memory…) where boys from a Bavarian rowing team are lounging on a beach and they see a girl's team at practice rowing past. One of them playfully yodels out to them and one of the other boys disgustedly says, Oh great, now everyone knows we're Bavarians. Later I worked up the nerve to ask a certain someone if it was true that Bavarians were considered country bumpkins in Germany. He assured me it was true.
This came across my Facebook stream the other day…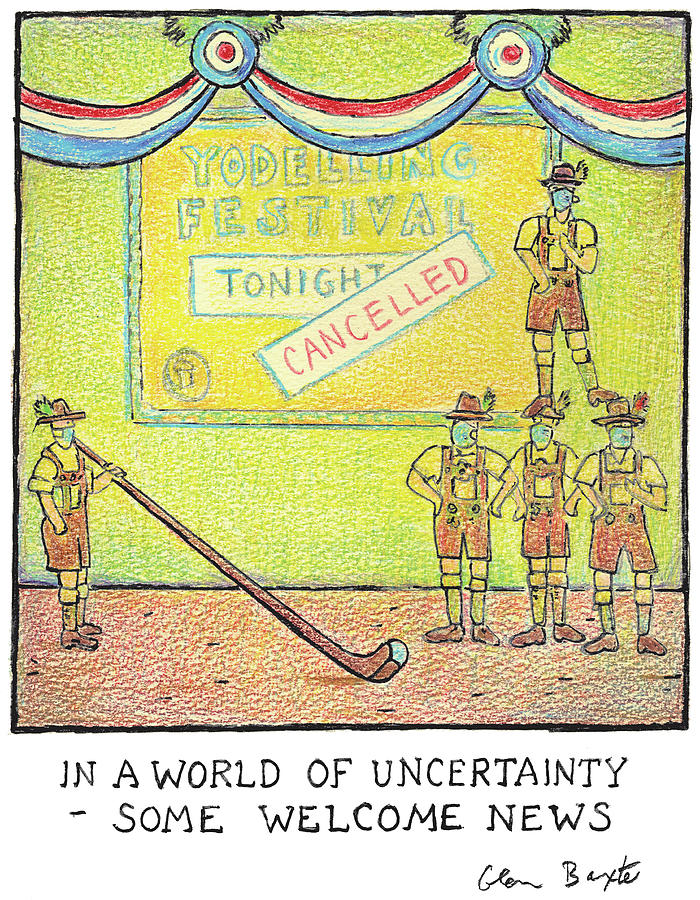 Time was, if I saw this cartoon I'd spend a few days pondering if I should show it to him or not. Would he share a laugh with me, or would he think I was making fun of him. Now I just regret that I never did ask him to yodel. I should have asked him to yodel.
by
Bruce
|
Link
|
Comments Off

on Life's Little Regrets. . .