August 28th, 2022
How To Feel Pretty After Years Of Plague
Get a haircut!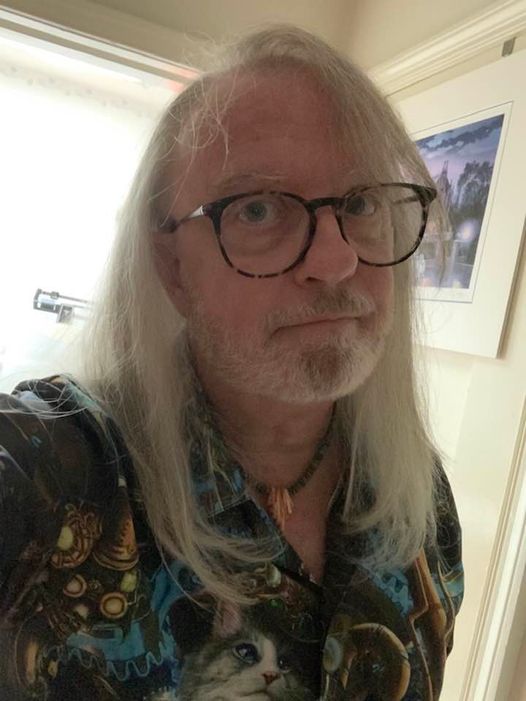 This afternoon I got my first haircut since the plague began. There's a really good spot near The Avenue where I go called Crafted Hair. Nice folks. I feel pretty for a change. Which is a rare thing, but a good haircut helps.
I actually like wearing it long so not getting it cut for a couple years didn't bother me. In fact I appreciated the chance to see just how long I could grow it (not more than a few inches below the shoulder as it turned out). But it became apparent that it was like letting my lawn just go to weeds. Yes it looked natural, but it was ugly and I don't need any reinforcement about that. Unless I had it tied back in a ponytail I could not look in a mirror without thinking I looked like a strung out drug addict. So first thing I would do every morning was comb it and then tie it back or else I would not even want to look in a mirror.
Now it's back the way I like it. It's taken me years to finally get what to tell a professional hair stylist what exactly that I want. It was frustrating because some of them would get it instinctively but they were the rare exception. I would say "layered" and even show them some photos and sometimes they'd get it and sometimes not. Then I found out you say short, medium and long layers…but even that wasn't quite it. This time the stylist when he got a fix on what I wanted, told me it was "shag layers". So often it's knowing the terms professionals use. When I came back home I googled shag layers and yeah, that's It.
A good haircut really perks me up. Plus, I love it when I don't have to wear it in a ponytail to keep it out of my eyes. I like hair to be long and free.