April 24th, 2020
Sexy Sketching…Quarantine Climbing The Walls Edition
Plinking around with Procreate on my iPad Pro, to keep my mind occupied and myself from climbing the walls during quarantine. It's bad enough we have to severely limit our outside travels, but it's been raining almost daily here in central Maryland and that's been keeping me indoors far too much. So I really need to keep my mind occupied with Something.
And what better something than sexy sketching, I ask you…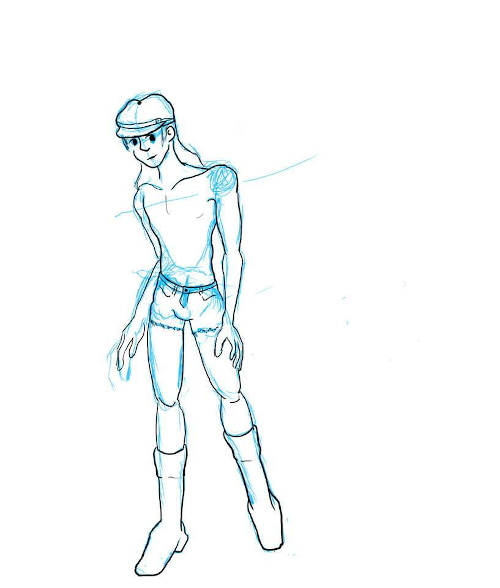 I do confess that skin tight short shorts and go-go boots thing the 'phobe was going on about a couple years ago still intrigues me. I could muse on this for hours. Days even.
[Update…]  I went back and revisited that blog post from July 4, 2018 ("I Get My Best Ideas From Homophobes!") and discovered the correct quote was "skin tight short-shorts and go-go boots". I didn't get it quite right when I posted this sketch to my Facebook page, probably because the "skin tight" part goes without saying.