August 13th, 2012
The Collateral Damage Of Wedge Politics
Charles Mudede writes:
The Southern Poverty Law Center, which has done yeoman's work on tracking violent groups, notes that "Currently, there are 1,018 known hate groups operating across the country, including neo-Nazis, Klansmen, white nationalists, neo-Confederates, racist skinheads, black separatists, border vigilantes and others. And their numbers are growing." The Center's data show that hate groups have increased by 69 percent in the last decade. And the so-called "Patriot" groups have increased nearly 800 percent since Obama became president.

If the news media and political leaders were told there were a thousand violence-prone Muslim groups operating in the United States, can you imagine the reaction? Yet, apart from the glancing attention given incidents like the Sikh temple massacre, the national discourse about terrorism focuses almost exclusively on Muslims.

The same goes if they were white and on the radical left.
I remember immediately after the Oklahoma City bombing, nearly everyone figured Arab terrorists were responsible. Then it turned out a right wing lunatic did it.  Right wing lunatics have continued to kill people in this country ever since and yet when the Department of Homeland Security and the FBI issued a report on anti-government right wing violence it was denounced by the republicans as a political attack.  As if the republican strategy of tearing the country apart for political advantage hasn't itself been a political attack on the country they keep claiming to patriotically love.
The United States of America is fantastically more violent then any other industrialized nation and the tragedy is every time a domestic terrorist attack happens any hope of talking about why that is so quickly devolves into an argument about guns.  Guns don't matter.  What matters is how much hatred there is now between Americans.  What matters is one of the two major American political parties has for decades actively sought to incite that hatred for political gain.  They have courted the racist vote.  They have courted the misogynist vote.  They have courted the votes of religious bigots, xenophobes and homophobes.  And that has had consequences.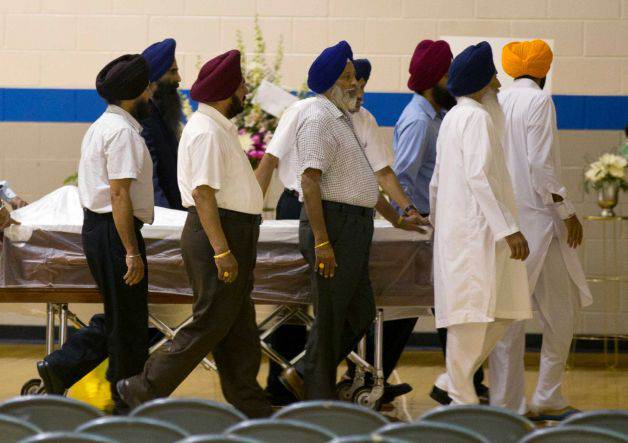 But we can't talk about them.  We can talk about how our enemies hate us, but we can't talk about how we hate each other.  Because that would be a politically motivated attack on the people who have made tearing the country apart in order to get the bigger half their election strategy for decades.  For some reason that is a wrong thing.
by
Bruce
|
Link
|
Comments Off

on The Collateral Damage Of Wedge Politics