December 27th, 2021
Unvaccinated Men Walking Proudly Over That Rotten Covering
Let me start out by reminding my readers here once again, that I am an atheist. And also, that my atheism isn't a knee jerk reaction to any specific religion. I realized that I'd drifted into atheism once I was ready to admit to myself that belief had stopped making sense to me quite some time ago. Your mileage may vary, and I'm fine with that, as long as it neither picks my pocket nor breaks my leg.
I say this all up front, because I have to tell you that sometimes I find myself wondering. Like when I read this, about the new COVID variant…
Unlike earlier variants of concern, like delta, omicron has a higher affinity for the upper respiratory epithelium, said Landon: "It's more likely to make people sniffle more, sneeze more or be congested."

The mildness of omicron's symptoms for vaccinated people in particular may give them a false sense of confidence that they have a cold rather than a highly-transmissible variant of covid-19.
Go read the whole article from the Washington Post. The takeaway I get is that in those of us who are vaccinated the new variant can present like a common cold. Adding to that is it looks like the variant has a preference for the upper respiratory zone. It is more likely to give you the sniffles and sneezes and nasal congestion. So you think it's just a cold and it isn't.
There's also this Twitter thread from an ER doctor…who says…
Every patient I've seen with Covid that's had a 3rd 'booster' dose has had mild symptoms. By mild I mean mostly sore throat. Lots of sore throat. Also some fatigue, maybe some muscle pain. No difficulty breathing. No shortness of breath. All a little uncomfortable, but fine.

Most patients I've seen that had 2 doses of Pfizer/Moderna still had 'mild' symptoms, but more than those who had received a third dose. More fatigued. More fever. More coughing. A little more miserable overall. But no shortness of breath. No difficulty breathing. Mostly fine.

Most patients I've seen that had one dose of J&J and had Covid were worse overall. Felt horrible. Fever for a few days (or more). Weak, tired. Some shortness of breath and cough. But not one needing hospitalization. Not one needing oxygen. Not great. But not life-threatening.

And almost every single patient that I've taken care of that needed to be admitted for Covid has been unvaccinated. Every one with profound shortness of breath. Every one whose oxygen dropped when they walked. Every one needing oxygen to breathe regularly.
So. Four years of Trump…a thief and a sexual predator celebrated by various American religious right figures including Franklin Graham almost as if he was the second coming…wildly popular with grassroots white culture war evangelicals…one of many such all over the world burning democracies wherever they can while waving their bibles…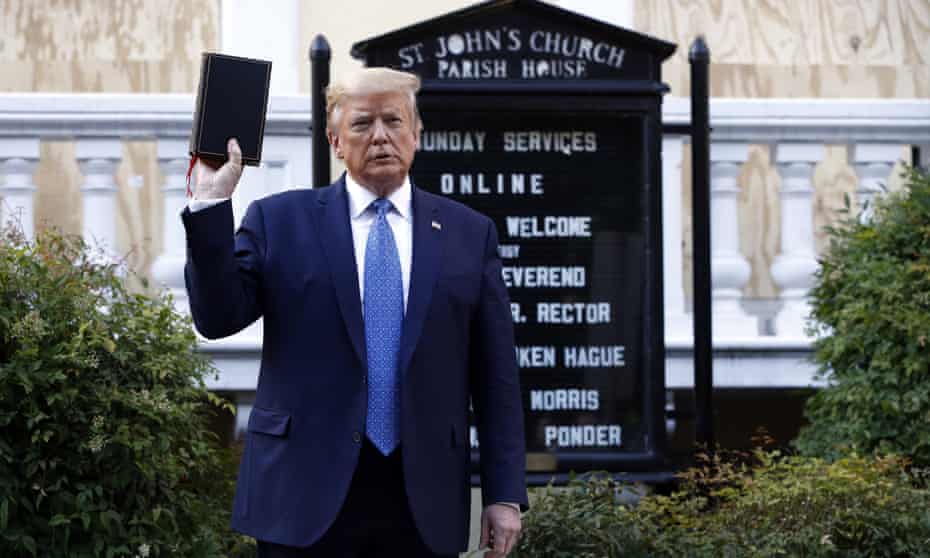 …or whatever religious idols they venerate. Suddenly a plague of…well…Biblical proportions appears, almost out of nowhere. And for a couple years it strikes terror and hardship all over the globe. 
But the helpers, as Mr. Rogers called them, come forth, as they do, and taught us how to protect ourselves and our neighbors until a vaccine could be produced. And then a vaccine was produced. And we wore our masks, and we kept our distance, and got our shots because that is how decent people behave in a plague.
…and the despots pushed back against all of it, the rich and powerful and the cul-de-sac kook pew deplorables alike, because that is how the wicked traditionally behave all the time. And we are all still suffering this plague because they won't take one simple little iota of responsibility for doing their part to fight this plague if it means they have to be inconvenienced, or worse, admit the helpers were helping where they themselves could not be bothered in the least.
I was raised in a Baptist household. I take pains these days to specify a Yankee Baptist household, and while most of us didn't thump a racist pulpit (which is why there is a Southern Baptist Convention), lots of us still warned each other darkly about crossing an angry vengeful God. You really needed to experience the theater of a tent revival to know what genuine fire and brimstone pulpit thumping is. But mostly, in the pews I sat in when I was a kid, I heard about a God of Love. Yeah you could make him angry at you, but the God I was preached to about loved all the children of the world, red brown yellow black and white, and just wanted us to be good to each other, love our neighbors, and love Him back.
So never mind my atheism, everything in my wiring does not really want to see an angry vengeful God in the fact that after two years of plague, and about half the county and too much of the rest of the world is furiously fighting any steps to mitigate the spread of this virus, because they'd rather hundreds of thousands of their neighbors die then admit to any sort of social responsibility, let alone work toward the common good, suddenly there appears a variation on the horrible theme. And it spreads even more rapidly. Only this time it is gentle on those of us who did our part and got the shots, and still very Very deadly to those who did not. Almost as if it is passing us by.
So I take a deep breath. I do not believe in such a God. Or any God. And calling it karma feels too much like washing my hands of responsibility. So I keep wearing the mask where appropriate. And I've ordered some home rapid tests. I don't need to believe an almighty God exists to know my neighbor exists. And you can't judge a book by its cover. I want to look in my bathroom mirror and see a helper, not an angry god.
by
Bruce
|
Link
|
React!