November 11th, 2015
The Ones Who Went To War
I'd post a photo of my maternal grandfather Albert (whose name mom gave to me) in his uniform but I still need to scan that one in. He served in the Philippines in the late 1800s…I don't know if he later served in WWI or not. But oddly enough even though he died long before I was born, I owe much of the career I have now to him. After the Army, he ran his own business building and servicing radios and whenever mom saw something in me that reminded her of her dad she encouraged it…which is why I got a taste early in life for fiddling with electronic gizmos, which led to my building my own computers back in the IBM-PC/DOS days, and why I'm earning a good living now as a systems software engineer (my job title).
But I did scan this photo of mom and her first boyfriend, and fiancé, Morris. Morris was Jewish, and my granddad Albert, according to mom, didn't much care for Jews until he met Morris. According to mom he came to like Morris very much and approved of them getting married.
But Morris was in the Navy during WWII, and so I was told, his ship sailed into Nagasaki harbor after Japan surrendered. He later told her that his ship was unable to move for a time, due to the number of bodies floating in the water. Whether it was the sight of that, or other things he saw during the war, or whether it was a thing that would have happened to him regardless, he fell into severe mental illness after the war and his family had to institutionalize him. So mom lost her boyfriend to madness, and if the war alone didn't do that to him, it definitely contributed. Before his family took him away mom said, he used to scare her fondling his big army knife, stroking his face and arms and body with it like he was going to cut himself, talking about the corpses he'd seen with their guts spilled out.
So when we remember and honor our service men and women, let us please also dedicate ourselves to supporting them after the war too, and their widows and widowers, and their orphans, because our thanks are hollow otherwise, and especially to dedicate ourselves to not sending anymore of our neighbors to war, if it is humanly possible to prevent it. The wars don't end for them merely because the shooting stopped.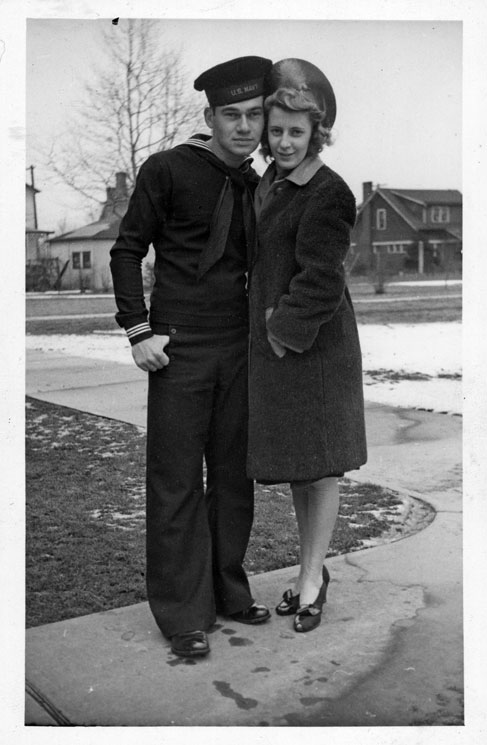 by
Bruce
|
Link
|
Comments Off

on The Ones Who Went To War