August 28th, 2020
That Road To Damascus Moment When You See Your Gay Neighbor As They Really Are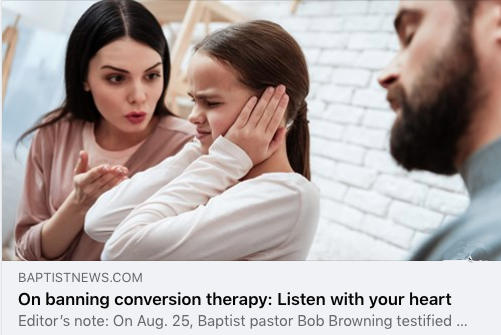 So, 50 years ago, I began listening to people.

The first 10 or 12 years, no one talked to me even behind closed doors about their attraction to people of the same sex. That changed in the 1980s.

One by one, people came to discuss this forbidden topic. At first, I was more shocked by who was seeking me out than I was what they were saying. It was some of the community's finest students and most respected adults. They were smart, industrious, good-hearted, responsible, conscientious, law-abiding citizens…
This is something that used to stun a lot of people back in the day…and for all I know maybe it still does some. A lifetime of consuming one lie after another about homosexual people, suddenly runs head-on into the reality of us, and of our lives. And people are stunned.
They were smart, industrious, good-hearted, responsible, conscientious, law-abiding citizens…
There's a second step to this that not enough people took after this revelation. Or perhaps just didn't want to confront it. Why were we told these lies about all these people, for all this time..? What kind of person does this to them? What kind of person does that to us?
They told you we were monsters. But we weren't the monsters…
by
Bruce
|
Link
|
Comments Off

on That Road To Damascus Moment When You See Your Gay Neighbor As They Really Are