November 10th, 2023
Kids These Days (at 70)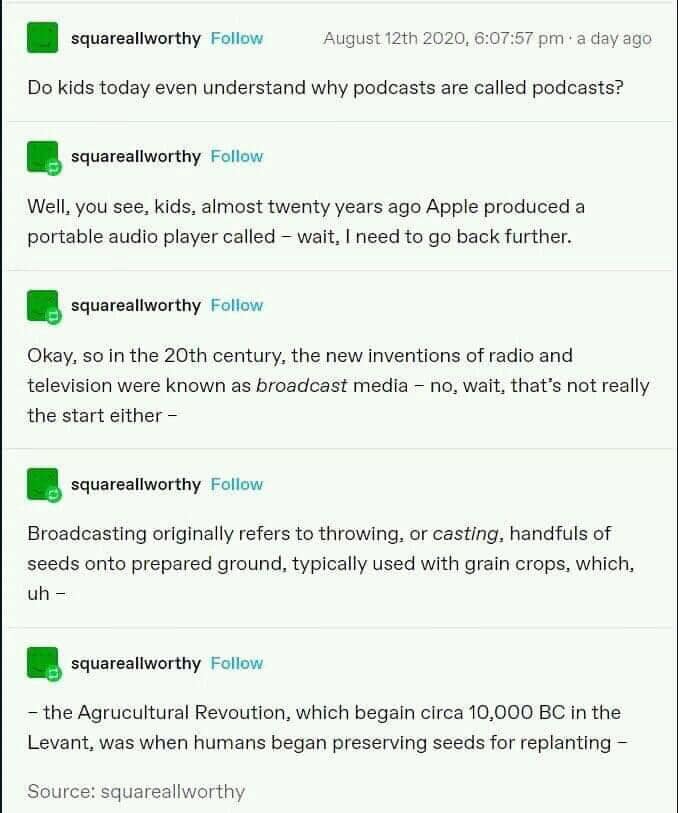 Kids these days…yes. I knew the first two of course, having lived through them. I was 70 years old when I learned where the word Broadcasting came from.
(Still have (and use) my iPod Classic. Nifty little device. Big improvement over the Sony Walkman.)

Posted In: Life
Tags: The Bliss of Discovery, This And That
by
Bruce
|
Link
|
React!