May 2nd, 2020
How To Draw Pictures Of Sexy Guys Wearing Glasses In X Easy Steps…(continued)
I think I'm pretty well done with the blue ink roughs on the figure. I had his body shape wrong due to putting the book in place before I'd finished with the rest of him and it confused me a tad. The solution was to put the book on its own layer I could switch off and on as I worked on drawing him.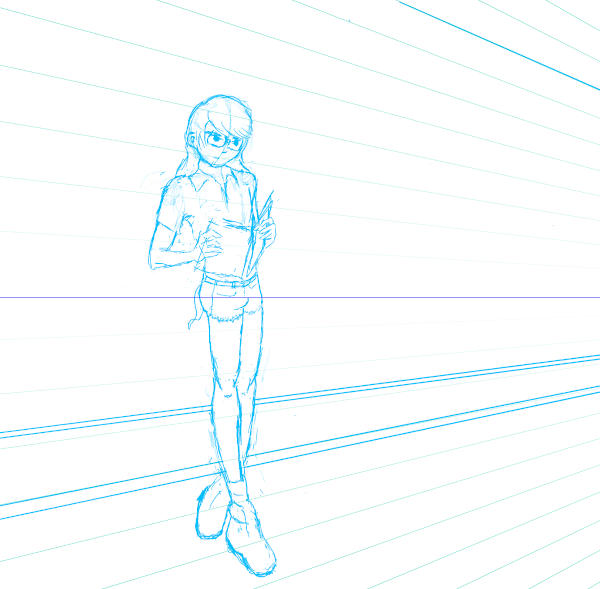 Procreate has a nice perspective grid you can switch on and set vanishing points for. It's going to help a lot as I draw the bookshelves he's leaning against. 
Wow…the JPEG artifacts here are really annoying. But I'm just posting these to share my process with whoever stumbles onto this blog. When I post a finished piece I'll use a better compression algorithm.  
Probably get the inks on the figure done, or close to it, tomorrow. I haven't decided on a title for it yet.