March 6th, 2019
Life As A Sequence Of Fine Dining And Lots Of Tequila
I'm going to start a gallery of foodie shots of every nice dinner I've had on March 6 since 2016…
…but first…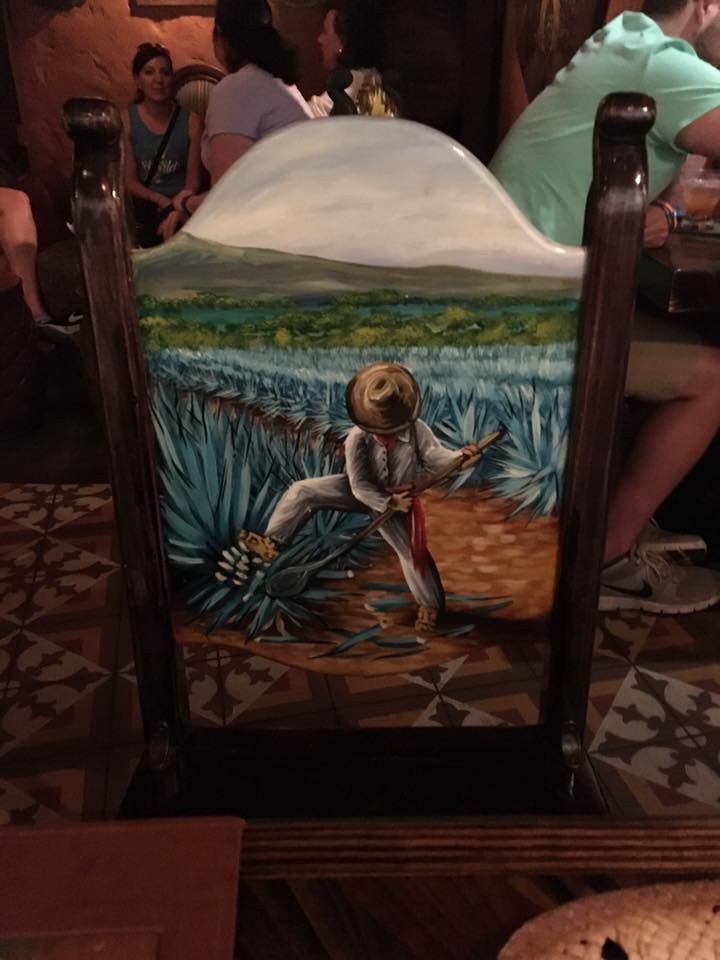 Afternoon of March 6, 2016.  One of the shots I took inside one of my favorite watering places in Walt Disney World (the other two are Tune-In Lounge and Jock Lindey's Hanger Bar). The margarita before the storm. Plus chips and jalapeno and cheese dip. Hot? Ohhh Dios mío…the day is about to get hotter…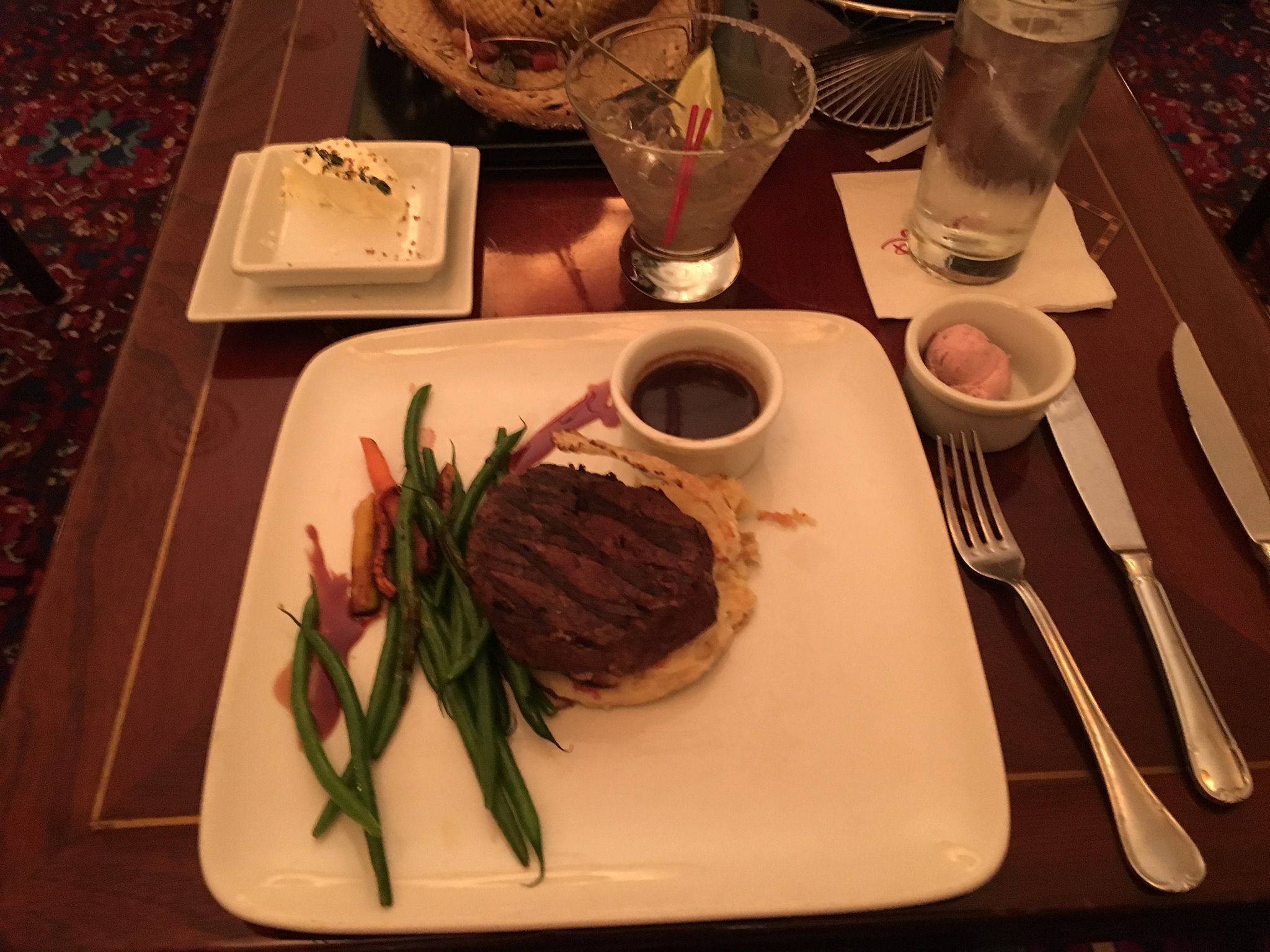 The Kobe beef steak I was having at the Brown Derby when I got scolded. In retrospect it would have sounded better in the original German…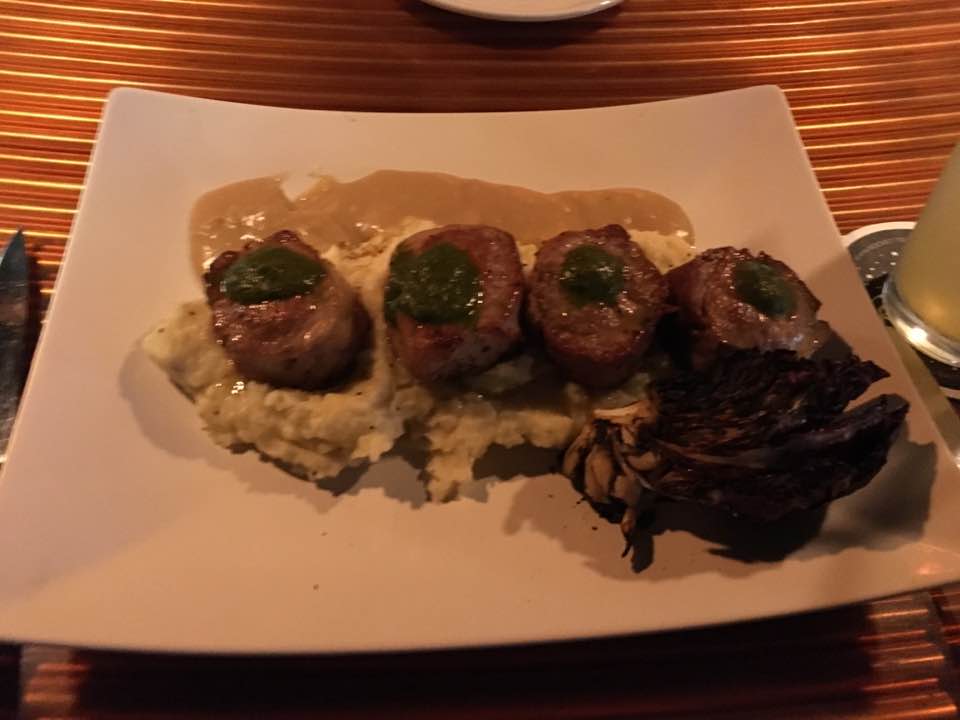 Rocket to Venus 2017…their absolutely decadent pork steaks and garlic mashed potatoes. I've been mourning the loss of this item on their entrée menu for a long time…
Rocket to Venus 2018 (noticing a pattern here?). I forget what this one was but it was amazingly good, as always. I can't recommend this Hampden, near The Avenue eatery enough.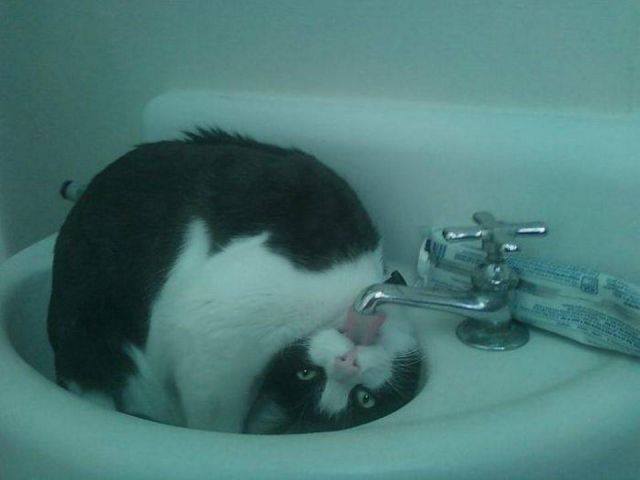 And here I am drinking my margaritas every march 6 since 2016.
Probably heading out to Rocket to Venus again for dinner tonight. Because the food is great, the staff are nice, and one of the bartenders is very nice on the eyes, doesn't mind my gawking at him in disbelief, and I can get drunk enough I can appreciate the sight of a beautiful guy and not feel any pain. Plus I can walk home stinking drunk and not be a hazard to everyone else on the highway. 
Prost!