December 5th, 2019
Memo To The Kook Pews
Listen to me all you god created everyone as either male or female jackasses: Nature does what it damn well pleases. And if that's too secular for you, fine. Here's something god created.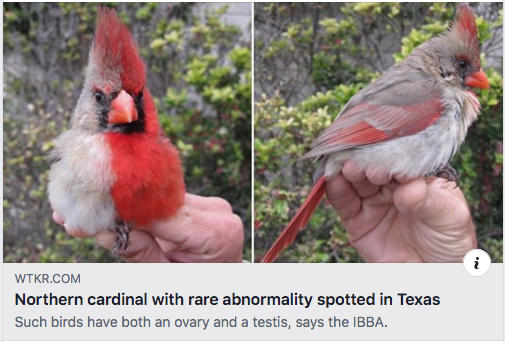 And there's lots more where this lovely little thing came from. Deal with it.

Posted In: Life Thumping My Pulpit
Tags: Science, The Natural World, The Struggle For Our Lives
by
Bruce
|
Link
|
React!