May 9th, 2022
I Actually Did Have An Amazing Life
Loveless though it was…
I'm still really proud of the Rube Goldberg contraption I made out of a Raytheon Eclipse CECIL script, a DOS batch program, sftp, a bash shell script, a cron job, and three different computers to let me get email notifications whenever we lost the telemetry link to Goddard because I was the only one maintaining that link and Goddard would not allow email (completely understandable) on the JLAB machine we were using.
Six years ago I shared this award with two of my co-workers in the Integration and Test branch.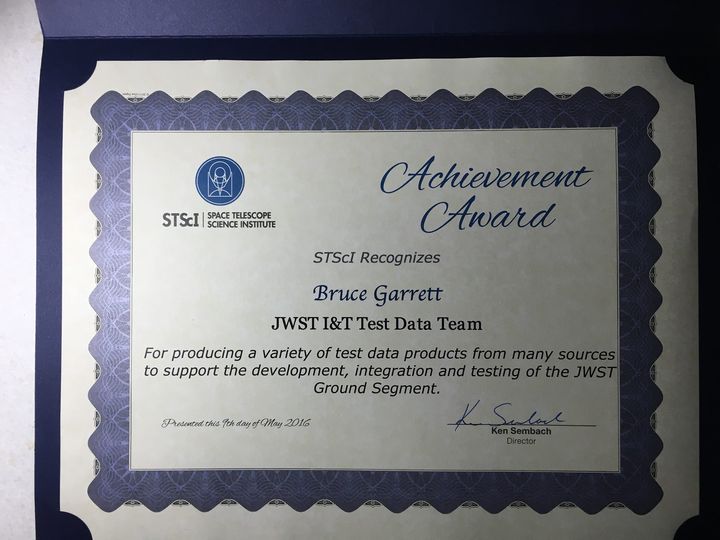 Posted In: Life
Tags: A Life, JWST, The Geek Chronicles
by
Bruce
|
Link
|
React!