! The Political Cartoon Page> <! Created by Bruce Garrett> <! Created using JEdit>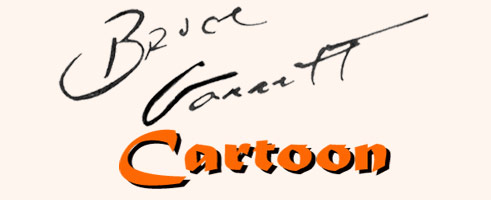 ---
Cartoon, April 27, 2021
---
Albert Mohler, president of the Southern Baptist Theological Seminary, went on a tear defending the practice of ex gay conversion therapy, particularly as it applies to children, in his blog post of April 22, 2021. While trivializing the intensely damaging act of implanting fear and self hatred in gay teenagers as merely wanting to "...pray that someone would have relief from, holiness in, biblical obedience in, even understanding a same sex inclination or anything covered under LGBTQ." He adds that "We're talking about basic Christianity".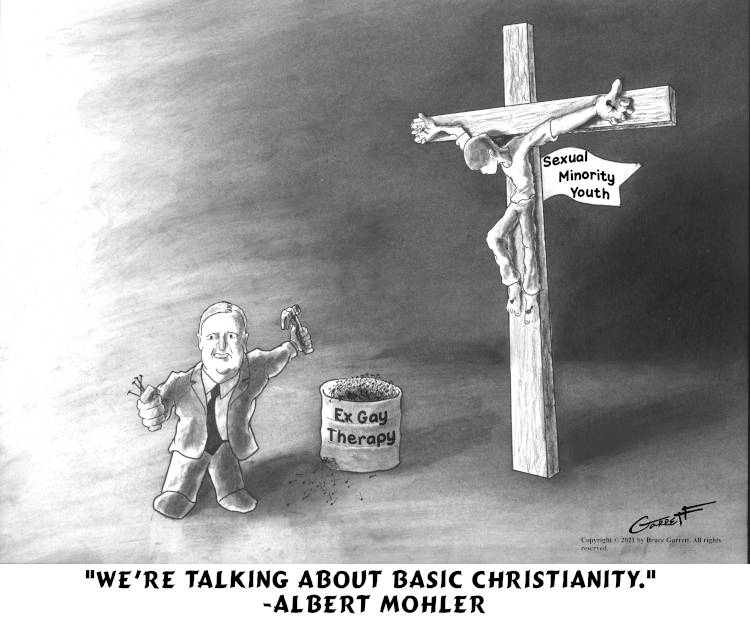 Copyright © April 27, 2021 by Bruce Garrett
All Rights Reserved.

Link
---
My Cartoon Archive

The Story So Far...

Association of American Editorial Cartoonists
---
Bruce Garrett Cartoon. Somewhat Regular-ish Gay Editorial Cartoon. Send comments, questions and hysterical outbursts to: stargarrett@gmail.com


This document was created using jEdit, GIMP. And proofed using Google Chrome
&copy Copyright 2021, by Bruce Garrett; All Rights Reserved.