! The Weekly Cartoon> <! Created by Bruce Garrett> <! Created using MultiEdit for Windows Version 8.0i> <! Cartoon for August 5, 2002>

<!BODY BACKGROUND="backgrnd.jpg"> <!BODY bgcolor="#FFEBCD">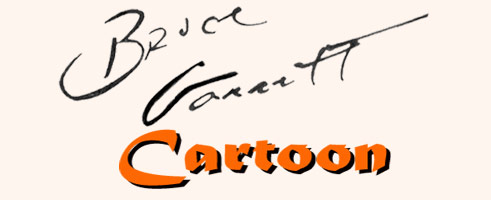 ---
July 22, 2002
---
News Item:
Drive To Enact Consitutional Ban On Same Sex Marriage Fails In Massachusetts.
A drive to constitutionally ban same sex marriages failed when the Massachusetts State Senate and House voted 137 to 53 in joint session, to adjourn without voting on the measure.
A state constitutional convention was held, after right wing groups collected enough signatures to initiate the process of amending the state constitution to ban same sex marriages, and deny same sex couples all the legal rights and privileges reserved for marriage. But the Massachusetts House and Senate voted to adjourn immediately after the session began without voting, thereby blocking passage of the amendment.
Spokesman for Massachusetts Citizens for Marriage, James Lafferty, which had backed the amendment, said afterward that leaders of the Massachusetts statehouse had "once again blocked the people of Massachusetts out of the process."
Copyright © July 22, 2002 by Bruce A. Garrett
All Rights Reserved


This site hosted by:
---
This HTML Document, and all linked images, copyright © 2002 by Bruce A. Garrett. All rights reserved.
Send comments, questions and hysterical outbursts to: bgarrett@pobox.com

This document was created using MultiEdit for Windows, The GIMP and/or Adobe Photoshop Elements
It was proofed using Microsoft Internet Explorer 6