! The Weekly Cartoon> <! Created by Bruce Garrett> <! Created using MultiEdit for Windows Version 8.0i>

<!BODY BACKGROUND="backgrnd.jpg"> <!BODY bgcolor="#FFEBCD">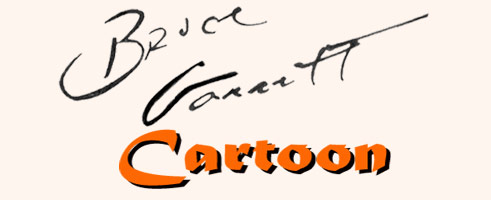 ---
October 14, 2002
---
News Item:
New York Department Of Education Reneges On Promise To Survey Students On Bias-related Harassment And Sexual Orientation.
Abruptly dismissing more than three years of lobbying by educators, advocates, elected officials, parents, and students, the New York State Education Department announced that it will not include questions about bias-related harassment or sexual orientation in its Youth Risk Behavior Survey. The Survey is conducted among public school students, with funding by the CDC.
Founder of the state Coalition for Safer Schools John Myers, said that the decision reverses a commitment Education Commissioner Richard Mills made in writing in 2000. That commitment, which has now been abandoned, was to "include questions about incidents/causes of harassment on the Expanded Youth Risk Behavior Survey to be conducted in the spring of 2001 in New York State high schools."
Questions about sexual orientation, which are recommended by the CDC but are optional, are included in surveys in seven states, and major cities, including Boston, Seattle, and San Francisco. To date New York has declined to include such questions. Assistant Professor of Public Health at Columbia University, Randy Sell, said "Places don't add sexual orientation questions because they raise problems that they don't want to deal with."
Copyright © October 14, 2002 by Bruce Garrett
All Rights Reserved


This site hosted by:
---
This HTML Document, and all linked images, copyright © 2002 by Bruce Garrett. All rights reserved. Send comments, questions and hysterical outbursts to: bruce@brucegarrett.com


This document was created using MultiEdit for Windows, The GIMP and/or Adobe Photoshop Elements
It was proofed using Microsoft Internet Explorer 6