September 22nd, 2014
Insomnia TV Theater
I popped awake around 3am this morning and eventually wandered downstairs and flipped on the TV.  God I love MeTV.  Some of the old shows I used to watch as a kid I never really got when I was that young.  One of those was Route 66, which is just amazing to watch now that I'm older and been around the block a few times.
This morning's episode was titled "Love Is A Skinny Kid", which is from a line of dialogue that will probably haunt me to my grave.  Buz and Tod find themselves in a small Texas town when a young woman wearing a very disturbing Japanese Kabuki mask gets off a bus. She burns a doll on a stake in front of someone's house, and a crowd gathers and the local sheriff takes her into custody. Then the following exchange happens between Buz and Tod…
Buz: I can still smell it.

Tod: Mm-hm.

Buz: No, I mean the hate. That girl — she hates so hard it came right through the mask. You know what I mean?

Tod: No, I'm not sure I do.

Buz: I guess you gotta be around it the way I used to be. It's like … malaria. One sniff of it, it comes right back. You can forget anything, except … hate.

Tod: What about the little item that makes the world go 'round?

Buz: Love? Love's a … a skinny kid, that can catch cold and die, from just standing outside a locked door, begging to come in. But hate … now that's a tiger in the hall. Hot or cold, it busts in, chomps out a piece. And it never grows back.
Wow… Just…wow…  Some of those early TV shows had some amazing writers working for them. And actors. That episode, in addition to regulars Martin Milner and George Maharis, also had Burt Reynolds, Tuesday Weld, Veronica Cartwright and Cloris Leachman in it. All of them gave amazing performances. But the writing…I never really appreciated it…couldn't have back when I was a kid. That line, Love's a skinny kid that can catch cold and die from just standing outside a locked door, begging to come in…But hate…  It will haunt me forever.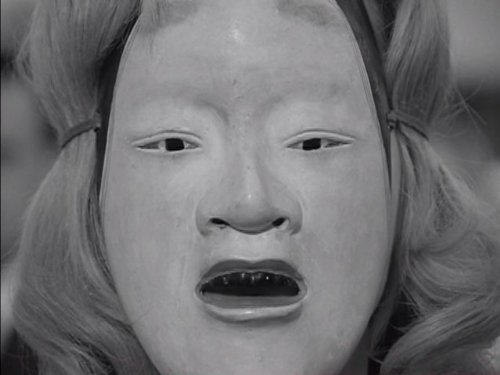 by
Bruce
|
Link
|
Comments Off

on Insomnia TV Theater