November 24th, 2015
They Have Always Existed. But Where Did Decency Go?
This came across my Facebook stream the other day, from Jim Wright, who you should follow…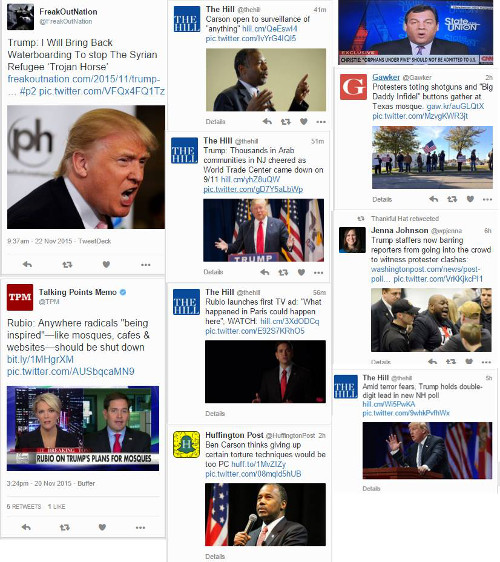 It's not that these people exist…
…it's that you live in an America where they are cheered
-Jim Wright
That's it. I mean…the gutter was always visible to us, but in the same way the grotesque carnival sideshow tents were always there to peek into. You could tune in the screaming pulpit thumpers on the radio dial if you knew where to look. There were phone numbers you could dial to get recorded messages from Birch Society crackpots and white supremacists. Every now and then you got a pamphlet handed to you by a man whose stare made you want to stay out of arm's reach. There were late night talk show on the UHF band, like The Joe Pyne Show, that you might tune in to for a laugh, only to switch channels soon after because you felt like you were suffocating listening to so much hate, so off-handedly spoken into the camera.
Now the gutter is front and center in the national conversation. Only it's not a conversation anymore because the gutter doesn't do conversation. It just screams in your face, and then laughs when it sees that it can still shock you in a place you thought you weren't shockable anymore…
by
Bruce
|
Link
|
Comments Off

on They Have Always Existed. But Where Did Decency Go?