September 30th, 2016
It's Not The House Is Made Of Glass, It's That It's Your House
Random Facebook associations…
Two different friends posted Mennonite and Gay related news stories that showed up in my feed next to each other. No comment other than the serendipity of it, and perhaps a nod back to that saying from back in the day, that We Are Everywhere and to strike at your gay neighbor is also to strike at someone in your own house as well. That first stone you cast might end up hitting your own child.
Original posters blacked out for their privacy…not that I think any of them would mind…but well…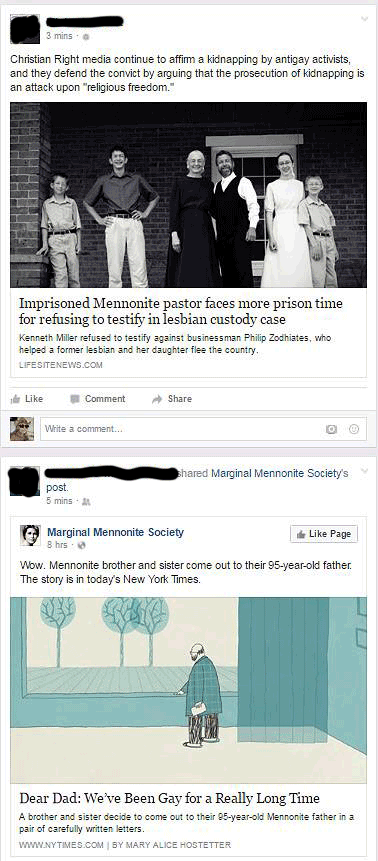 Link to first article, Here.  Link to second article, Here.
 

by
Bruce
|
Link
|
Comments Off

on It's Not The House Is Made Of Glass, It's That It's Your House