January 13th, 2011
All Together Mouseketeers…You Too Tommy…You're One Of Us Too…
This was a part of my childhood.  Not a huge one, but an important one…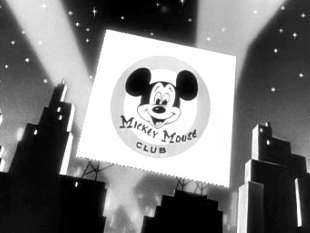 I never became a member…even at that tender age I wasn't much of a joiner…but I watched what Walt Disney put on my TV screen regularly.  Mostly it was for this…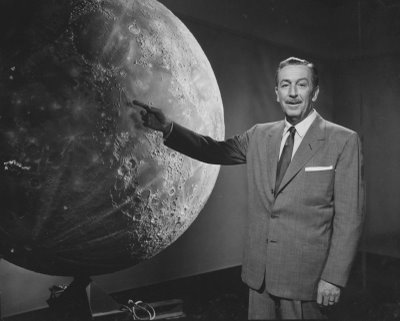 And this…
His vision of the future was a big part of my kidhood dreams.  I wanted to be there, to grow up into that world where a great big beautiful tomorrow was shining at the end of every day.  Somewhere along the line I stopped dreaming it.  Somewhere past adolescence, somewhere after the country as a whole, tired of the war in Vietnam, tired of the race riots, fatigued by so much inter generational conflict, lost interest in the frontier of space, so terribly soon after we'd just put our footsteps on the moon.
Though I never stopped dreaming about it, I stopped believing in Disney's great big beautiful tomorrow.  I put it down to fantasy…a beautiful story I was told as a kid that I wanted to believe in, but would never happen.  The world just didn't work that way.  But I think there was something else that was missing from that dream.  Something that, had I seen it, might have made me hold onto it for a little longer…maybe even leave childhood behind with a vow to work a little harder to make it real.
That something, was me.  I was missing from that future.  And so were a lot of other kids just like me.
In the original 'The Flintstones' series, the only characters of color to appear were natives of Africa who participated in a cave scout jamboree. Worse yet, far off into the distant future, on 'The Jetsons,' the universe seemed completely dominated by white people as well.

These were just signs of the times and while toon tones began changing in the 1970s, it's almost blasphemous nowadays to have a television show that doesn't include diversity, often to a point where it almost just seems forced.

So at four decades post-Stonewall and more than a decade into the age of 'After Ellen,' it wouldn't be unnatural for one to wonder just where The Walt Disney Company draws the line at diversity. In all fairness, the company has teetered on the issue, having both progressive human resources policies for same-sex couples (which incited the infamous and rather seemingly innocuous Southern Baptist boycott) as well as just recently relenting on allowing same-sex commitment ceremonies at the theme park resorts under public pressure.

So where exactly does Disney draw the line when it comes to acceptance of gays in 'everyday life'?
Well you already know the answer.  Yes, Disney has been very progressive when compared to other media and entertainment companies.  Behind the stage.  On it…well we're all still in the closet.  And if we're invisible on stage, we're also invisible in the audience.  To each other.  To ourselves.
That's a shame.  Disney wholesomeness isn't everyone's cup of tea, and in fact it's only mine provisionally.  I like it to be there, but a steady diet of it would suffocate me.  And it would have when I was a teenager too.  But that Disney-esq sensibility about life is more me then not. I like my visits to Key West, they relax and de-stress me nicely.  But my visits to Walt Disney World rekindle something inside of me that I had thought long dead.  That, it's a small world after all attitude.  That idealized Main Street USA.  That Tomorrowland, where we would all live someday in a world where science and the pursuit of knowledge weren't just good things, but a great adventure.  Sniff at it if you like, but there are worse visions to have become attached to as a kid, to keep close to your heart as an adult, to hand down now to the kids among us.
I should have been a part of that vision when I was a kid.  All of us gay kids should have.  We were there in the audience, but invisible…even to ourselves.  So instead of Disney's future, we got told we were mentally ill.  Instead of Disney wholesomeness we were taught that our desires were a sickness best kept hidden away from decent people, and especially children.  Our friends got the happily ever after.  We got the gutter.  The great big beautiful tomorrow we could all look forward too would be a better place because we would not be in it.  You can't tell me that didn't make a difference in the adults we all eventually became.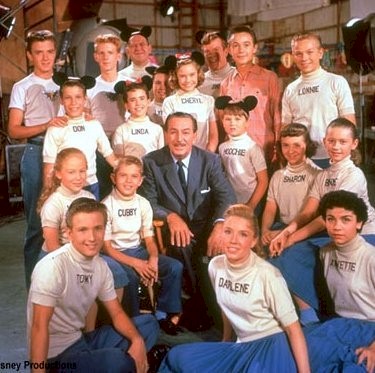 One of these kids will later come out of the closet…
I like to think that if Disney was alive today (yeah…he'd be 110 now…But if…), we Would be a part of that vision of the future.  Walt Disney was a pioneer, who revered the old days and idealized them in his Disneyland.  But he also never let the past keep him from moving forward.  The caretakers of his vision today alas, aren't the visionaries he was.  But this world doesn't get very many of those…
So according to [Disney Channel Worldwide President of Entertainment, Gary Marsh], if a character hasn't had a crush on someone, it's okay for the viewer to assume they character is implicitly gay and that should simply be enough. At least until the character develops an attraction for the opposite sex anyway.

Perhaps the correct answer is "we just aren't ready yet."
"A man should never neglect his family for business."
-Walt Disney
Gay kids need to be brought into the Disney "family" audience too because they are part of the family too and there are worse examples out there to set for them then Disney.  "Someday" should come sooner rather then later.
"All our dreams can come true, if we have the courage to pursue them."
-Walt Disney
by
Bruce
|
Link
|
Comments Off

on All Together Mouseketeers…You Too Tommy…You're One Of Us Too…