March 31st, 2008
No…This Is Not Going To Get Detroit Back In The Game
Picasso said, a poor artist copies…a great artist steals.
A friend of mine, who owns a simply lovely Acura TL, (which simply lovely Acura TL motivated me to finally buy my own dream car) said somewhat bemusedly a few weeks ago that the TL had become the new "It" car…at least around our neck of the woods. And it's true in a way. You see a more of them then you do the Lexus ES or the Infinity G, or any of the other "entry level" luxury cars. There's at least two of them living in my little Baltimore neighborhood. Honda hit a really nice sweet spot with that car, price and feature wise. And it's a Honda, which means it's reliability isn't in question, unlike my Mercedes which has to prove itself.
But if my friend is bothered by not having such a unique dream car as he thought when he first bought it…he should count his blessings. Here's what I'm going to have to put up with in the not too distant future…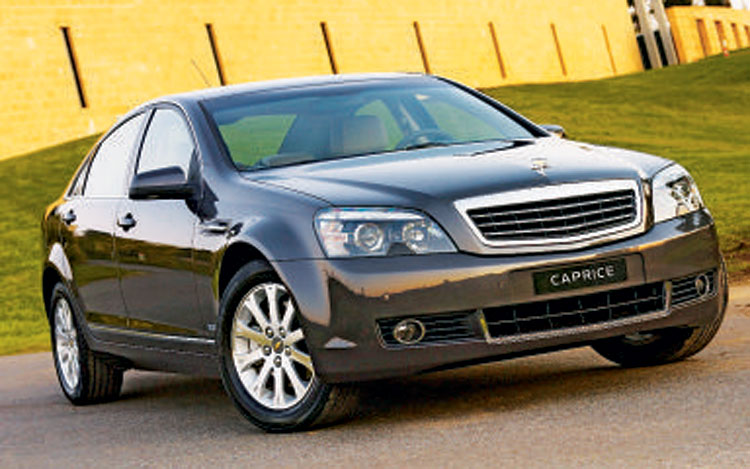 Oh…did you think that was a 'C' class? I sure did when I first laid eyes on that photo. But look at the bumper…it's a goddamned Chevy. And a Caprice at that. Caprice. Caprice. That used to be American for River Barge On Four Wheels. Here's another view…
All that's missing on that one is the hood ornament. Just for comparison…here's one of my shots of Traveler shortly after I bought it…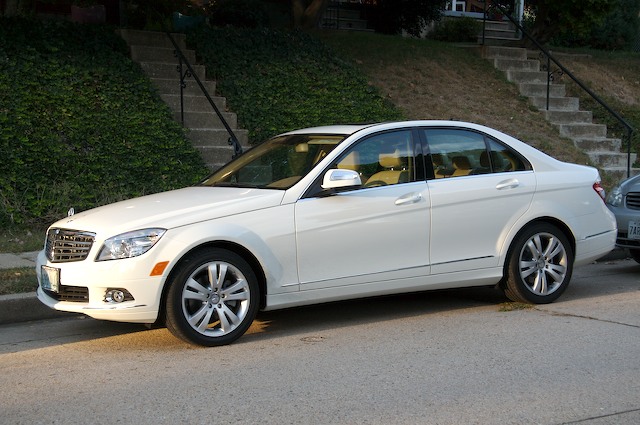 They even copied the wheel design, and the black plastic at the base of the sideview mirrors. GM is currently selling it's 'C' class Caprice in the Middle East. But don't worry…they're marketing a Buick version in China right now, that should be coming to our shores real soon too…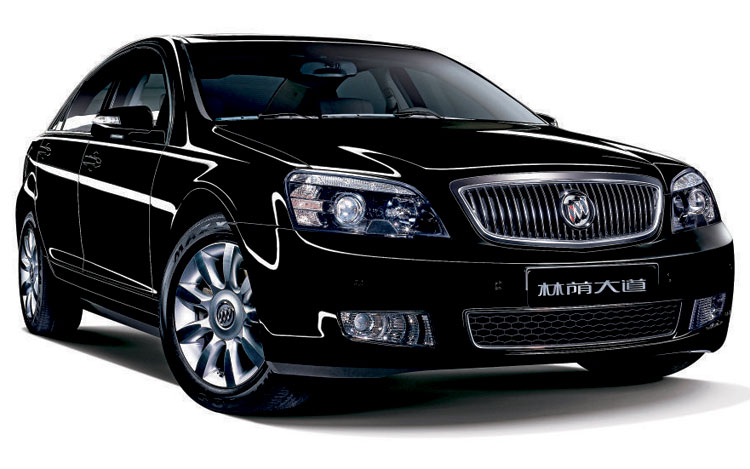 …possibly to be sold by WalMart, along with all the other Chinese knock-offs coming into this country. The Koreans apparently didn't want to be left out of the new design paradigm either. So here's the new Daewoo…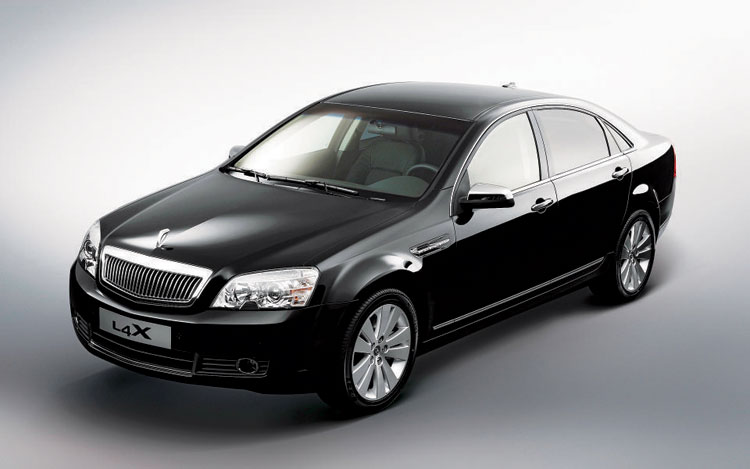 Joe…at least all those other cars on the road that look like yours, really Are Acura TLs.
Why complain? Ford started doing this back in the 70s, when they came out with the Granada right around the time American consumers started getting fed up with Detroit's lackadaisical interest in quality, and started looking more seriously at imports. People started noticing that Mercedes' tended to stay on the road a hell of a lot longer then Fords. So in typical Detroit fashion, Ford brought out a car that looked (kinda) like one. It even had a hood ornament. GM later set its sights higher, and brought out the Cadillac Seville, which tried to look like a Rolls. But the problem wasn't one of style, but substance. It still is. Decades after the Japanese started kicking their asses on quality And Price they still don't get it.
A poor artist copies…a great artist steals… It's not that beauty is only skin deep, it's that to see only the skin is to miss the soul. That applies to humans, and as it happens, it also applies to the things humans make. It is all art. If Detroit invested the effort in duplicating Mercedes passenger safety engineering that they're investing in simply copying the appearance of their automobiles I might actually applaud. But I don't expect the same industry that dragged its feet putting seat belts in cars at the same time Mercedes was busy engineering crumble zones into theirs to do that, let alone the industry that has been selling people the same cars for decades with only different "skin jobs" applied, year after year after year. I didn't buy an empty status symbol. No, your Caprice is not a Mercedes-Benz, and you'll find that out, regrettably, if you're ever in an accident.
by
Bruce
|
Link
|
Comments Off

on No…This Is Not Going To Get Detroit Back In The Game