August 12th, 2014
Depression, Madness, And Those Of Us Who Slip Between The Fingers Of Concern
It's not often another story of celebrity death makes me feel like the floor went out from under me, but that's what news of Robin William's death by suicide did.  I was heartbroken in that instant, as were a lot of people. The word "celebrity" demeans someone like him. He was an artist, an actor, a tremendous creative talent. He could be the gifted stage comic, the manic genie in Disney's Aladdin, and then you look and he's the evil Walter Finch in Insomnia, and then you look again and he's John Keating in Dead Poets Society, and then you look again and he's Peter Pan.
Williams it seems, was battling depression.  I follow a bunch of very talented and creative people on Facebook and Twitter who are also battling depression. That's, the clinical depression, which is a thing unlike those bouts of sadness and loneliness and loss we all face at one time or another in our lives. It's a thing, a real medical clinical thing. People who experience it speak of it as a gray cloud that hangs over everything and never goes away. They say it sucks the energy and joy out of everything.  I have had my moments of grief, I've had it so bad I've stood at the threshold of suicide myself many times. But it's never been like that. And what comforts me as I walk into old age and I find myself standing at that threshold once again is I've seen the darkness come and go over and over and over again and I know from experience that sooner or later It Will Go Away, and I just have to keep walking through it.  So I am told, it's not like that when you have clinical depression.  For those folks, that gray cloud never goes away, at least not without medication. I know I can always count on time making mine go away.  But I also know how easy it is for people like me to lose our balance, and fall into a pit we may or may not get back out of in time.
The writer David Gerrold wrote this on Facebook the other day…
I don't know the details of what Robin Williams was dealing with and I won't speculate.

I do know that when you have a mind that works that fast and makes that kind of connections, flashing from moment to moment, assembling new pieces out of fragments of old experiences, it's exhausting.

Sometimes my mind does that, all the circuits firing at once, and it shows up in stories — and leaves me emotionally drained, sometimes for days. It's hard to live inside a brain that active. (And no, I'm not comparing myself to Williams, I'm only noticing my own experiences and extrapolating from there.)
He gets it. Whenever someone so creative and talented kills themselves, you will always hear a bunch of people saying, to the effect, that madness and genius go hand in hand.  I can't begin to tell you how much I hate hearing that.  I'm not about to wrap myself in the robes of 'genius' by any means.  I don't even like the concept of a single measure of intelligence.  I think there are a lot of different kinds of intelligence.  And I always flinch at calling myself an artist.  But I am.  There are many kinds of artist too.  Some of us paint and draw.  Some of us do photography, or music, or act.  We are writers and poets.  Some of us pursue the engineering arts. And it isn't madness we have, it's brains that contain a whirlwind…flashes of insight, connections, moment to moment, all firing at once.  Constantly.  Someone on Facebook I follow posted a graphic with the message on it that, (recalling it from memory) to understand how having a creative mind feels, imagine you're a browser and you have 2,868 tabs open all at once.
Williams had that.  He had to given that amazing, wonderful ability he had to mentally jump from one random connection to the next on stage So Quickly.  He had to have that whirlwind going on inside. You could see it. It just delighted you.  And you could see it delighting him even as he was doing it.  It's not madness, it's art. I don't know that this necessarily makes you unstable, but I know from my own experience how vulnerable it can leave you if you don't have something to anchor you, something…someone…to always bring you back home.
For the artist depression has to be an even bigger hazard, one that multiplies the risk you already have of losing your balance if you've already got those 2,868 tabs open. I've never had that overarching clinical depression, so I wouldn't know. All I've ever been is sad. Just…very very sad. But I know what it's like living with a furious mental cascade that just won't stop unless you apply some chemical brakes and getting lost in it is oh so easy and losing your balance…maybe it was sadness, maybe it was some sudden crisis that came out of nowhere…and then the whirlwind in your mind throws you into a place you may or may not make it back out of.
This is why a lot of us end up not as suicides but as overdoses. The lucky ones have that anchor. Others, too afraid of the overdose or blessed like me with bodies too timid to handle a lot of drugs without getting violently sick long before the overdose can even get close, dive into their work as a substitute for the anchor, the home, the place of rest. I know how that is too. But when work becomes less a passion and more a crutch then it can have the same effect as drugs in that it allows you to deny and ignore the central problem in your life until that one moment when the crutch can't bear the weight and it snaps and there you are and you're on your way to the bottom of a pit and you can't stop falling.
Bunch of highly talented and creative people I follow who've been open about their fight with clinical depression, are feeling very sad now for Williams, but also afraid for themselves. If he lost the fight, then what chance do I have?  They need to be told the are loved, and cherished, and not alone in their fight.  I'm afraid of a different thing. I don't have a fight with depression. I have a fight with a hoary old stereotype about artists and madness that I am convinced is getting  a lot of us killed too. You can call what our brains do to us madness I suppose, but it adds a little something to the world, and the thing is, we don't have to get lost in it.  We just don't.  The problem is people seem to think we're supposed to. It's part of the deal.
The shooting star. The one who lived so miserably and died so tragically, but oh look at all the wonderful things they left behind for the rest of us to enjoy!  We don't all suffer from depression, but we could all use a little sympathy too, and a little help.  Because that inner whirlwind makes it hard to find that anchor, that intimate other, or others, who can see what the others can't because they're used to you behaving like you're not quite all there, that that can see that you're losing your balance, and seeing it, can take you by the hand to that place of peace and quiet you need to be in to get it back.
I know from experience that when I get lost in a whirlwind of grief or loneliness or sadness I can just wait it out.  But I also know that it's not a sure thing.  I have come so very close to it.  One of these days you might find yourself reading right here about the one time I couldn't walk myself out of it.  I told my brother once that if I died alone and especially if it was by my own hand, I wanted him to burn everything…all the artwork, all the photography.  I was at a point in my life where it sickened me to think of people enjoying the artistic spoils of my miserable life.  He flat out refused, and I've moved on to a place where I don't care anymore.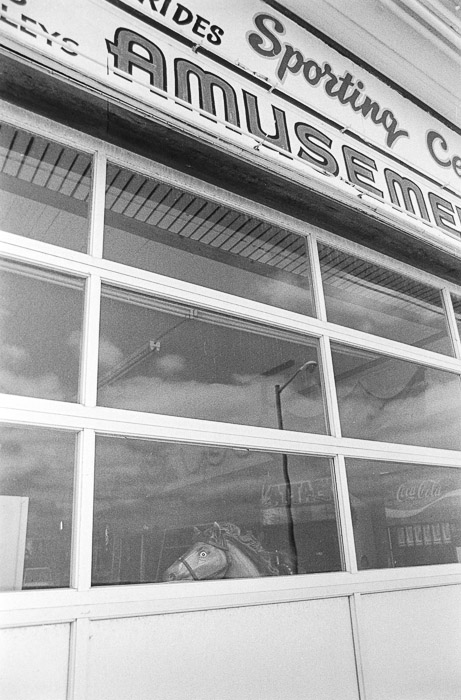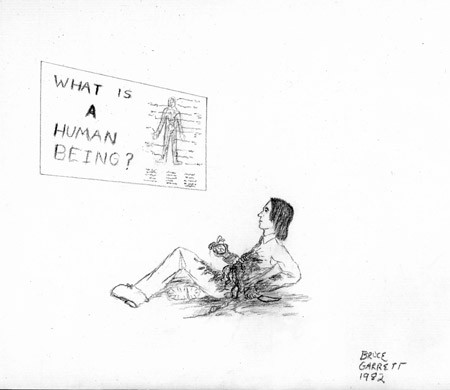 [Edited a tad…]
by
Bruce
|
Link
|
React! (1)