April 27th, 2015
Expectations (Message In A Bottle)
I was at the NOM March for Marriage rally on the Mall last Saturday, and I should post some of my thoughts here rather than my Facebook page, along with the photos I will eventually upload to the photo gallery here, because that sort of thing is what I created this website for. Which I will do later this week.  But there is another rally tomorrow (Tuesday) at the Supreme Court I will also be documenting so that'll have to wait a bit. For now I'll just say this about NOM: You simply cannot overstate the level of religious extremism and outright kookery that was on display at that rally. As I wandered the crowd with my camera I kept wishing H. L. Mencken was still alive to file a report on it for the Sun.  Strange as The Hills of Zion were, they're stranger still when transplanted to a patch of Mall directly in front of the U.S. Capital.
In the meantime…this came across my Facebook stream just now and I'm rolling it up and putting it into another bottle to toss into the sea for a certain someone to find eventually…maybe…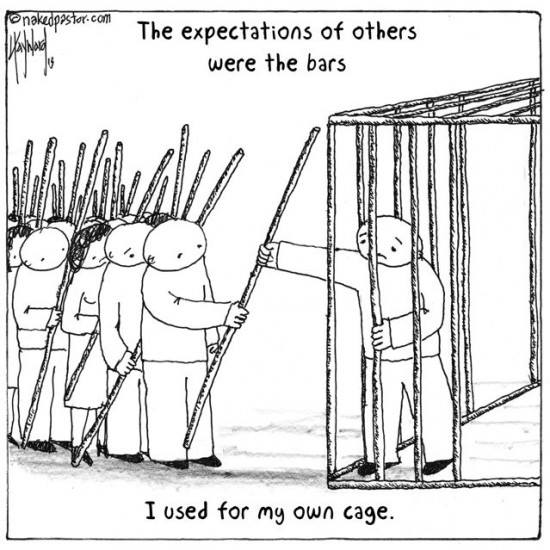 I did that to myself too, once upon a time. The bars were made of the low expectations placed on a kid being raised by a divorced single working mother. Family gave me those bars.  And teachers. And well meaning members of the churches mom took me to. But I put them in place myself. I'm 61 years old now, and just celebrated the 25th anniversary of the launching of the Hubble Space Telescope with my co-workers here at The Space Telescope Science Institute…we got a group photo taken of ourselves and I'm there at the front with my camera and some of the astronauts and Matt Mountain who handed me a special service award last year…and I'm still trying to pry some of those bars down and free myself.
No matter I didn't let them put me in the closet like other gay kids back in the day. That's just one of many prisons people let themselves get talked into. There are all kinds of ways a kid can get talked out of believing in themselves.  But ultimately we are the wardens of our own internal jails.
We have to learn how to let ourselves go, so we can become the people we were always meant to be. It's a struggle…but a noble one…because you can't be the best you can be for others, until you can be all that you can be.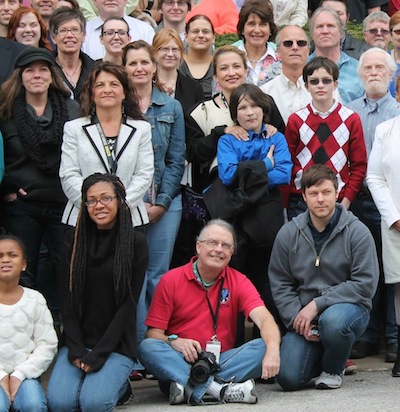 by
Bruce
|
Link
|
React!