January 21st, 2018
How To Fake A Smile Until The Day After Valentine's Day
So what's a lonely old gay guy supposed to do when another painful Valentine's day approaches? A little whishful sexy drawing of course.
Many years ago I did a series of charcoal and ink drawings on a theme of first love, which I'm still really proud of…
…and which I probably need to get properly framed…and would if I had any wall space left in my little Baltimore rowhouse that wasn't being occupied by my bookshelves. I've been contemplating since I got back from California of doing another series, only this time a little more of a follow up into the passionate stage of that first romance thing.
Oh yes, sadly enough these are going to be mostly wistful daydreams about something I missed out on. Luckily, I can draw my dreams and make them real on paper anyway. This is how I survive.
I don't do pornography…pornography is obvious. This is about my speed when it comes to all that…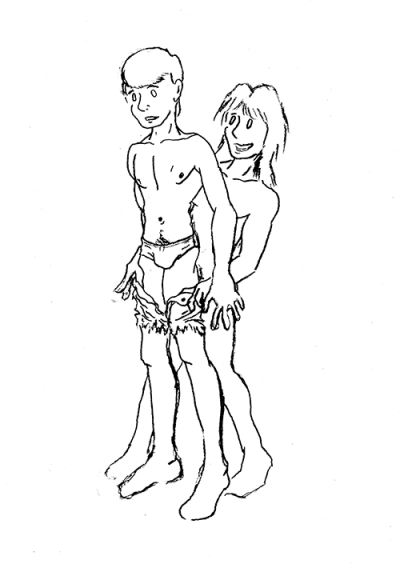 So yesterday afternoon I popped down to a favorite art supply store in the city and bought some good Strathmore 2 ply and I made an enlargement of this one that I'm going to spend the next several days copying it onto the board. I'm still deciding whether to stick to my charcoal and ink technique or try it just in graphite and charcoal. I have a storyline…but maybe it's best I leave that imagining up to the viewer.
I need to find a good background image for this to work from. Something perhaps with a window glimpse of some lovely Key West scenery. When I'm done, which might take me weeks, I'll find a place on my walls for it. If this kind of artwork bothers you I am not in the least bit sorry. This is a gay man's life blog. Nobody says you have to come here.
[Edited a tad…]