October 14th, 2013
What Won't They Think Of Next?
Via Paul Constant over at SLOG…
Ladies and Gentlemen…I give you the Sarah Palin Portable Teleprompter…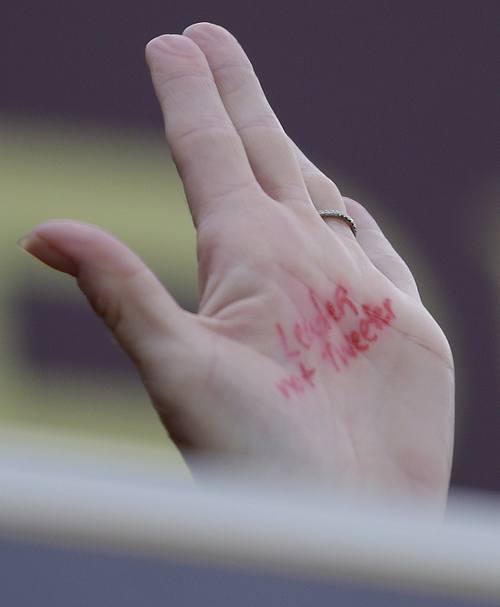 @rubycramer: "Sarah Palin's note to herself yesterday
(captured by the @AP): "Leader not tweeter"
Constant adds that the photo "…tells so many stories, about authenticity, about hypocrisy, about idiocy."   Yes, and so did the confederate battle flags flying in front of the White House, and the protestors mocking the race of the White House police.   You hear them say they want to take back their country. But this was never their country. That was settled at Appomattox in the parlor of a house owned by Mr. Wilmer McLean on the afternoon of April 9, 1865.