March 23rd, 2023
Work In Progress Progressing…
…even while on vacation. Sort-of. What does "vacation" even mean when you're retired? It means you needed a change of scenery. And I badly needed one. So here I am.
Garrett family of one, all checked in to Port Orleans Riverside. New Orleans slow jazz playing on the room TV.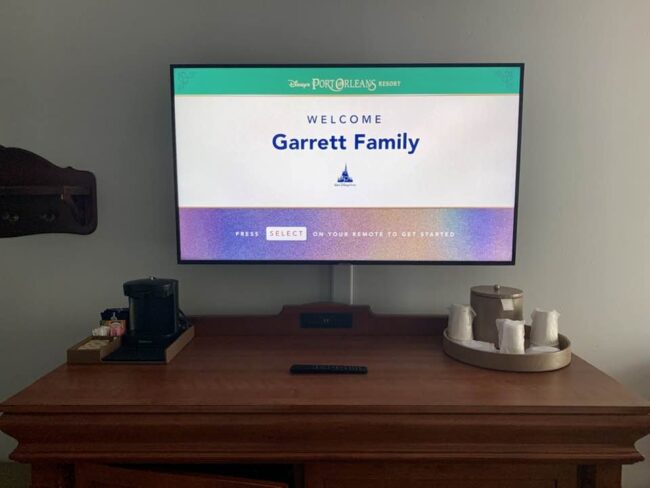 I could get very used to going back to this way of staying here. This was how I stayed before I bought into DVC. The mid grade resorts are very nice, and being retired I can go whenever the rates go down. I'm only missing the kitchen, but I've ways of dealing with that.
Still working on ACOS #36 while here at Disney World. I've done this sort of thing many times before and I know exactly what to bring. Here's the setup I had while I was staying at B.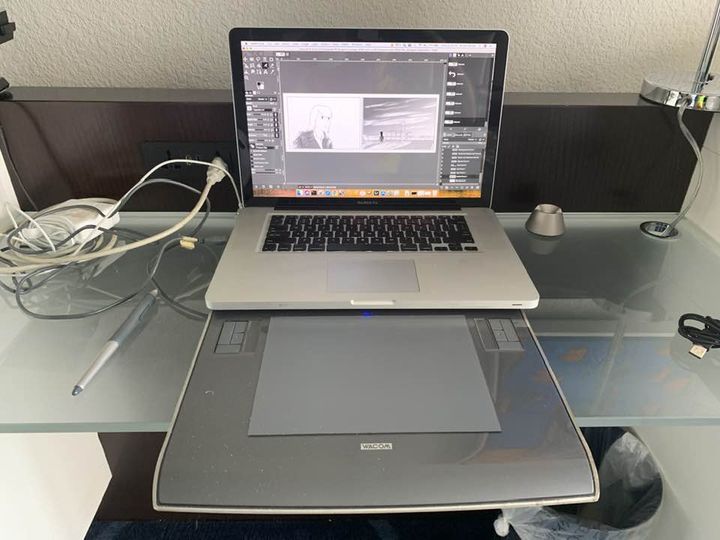 Got another ACOS #36 strip done just now and posted to my website. That's three done and three more to go.
I'm not posting a live link to the new episode until it's all finished and I'm good with what's out there. But those of you handy with all this Internet Web stuff can figure out what the link will be from how all the others in this project are constructed and see the work in progress as I post new ones if you want.
Think I might take a stroll around the resort now and decompress. Port Orleans Riverside is pretty nice. Going to Epcot later.
I had dinner at the Riviera with some friends from Space Telescope a couple days ago. The restaurant is on the top floor of a really nice DVC hotel and the view from the terrace is spectacular.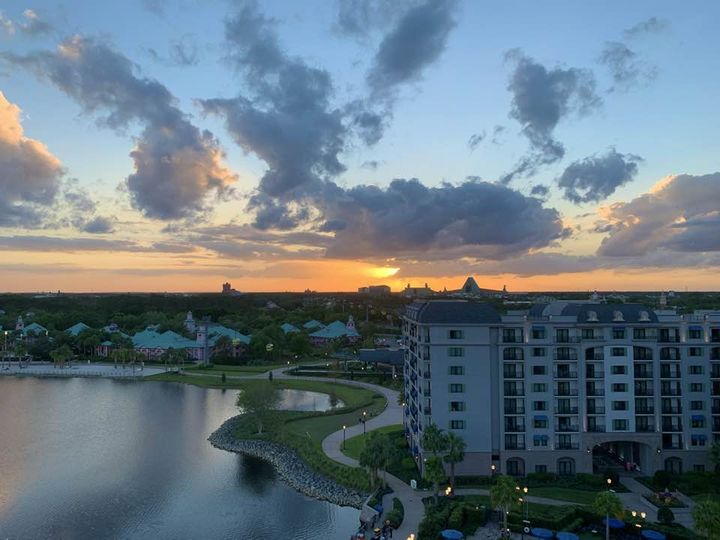 I had their signature fish dinner. No photo because I was too busy digging in. It was Wonderful. They took me to the steakhouse at the Yacht Club yesterday.
Not a lot of Pride merchandise here now, but it's there if you look.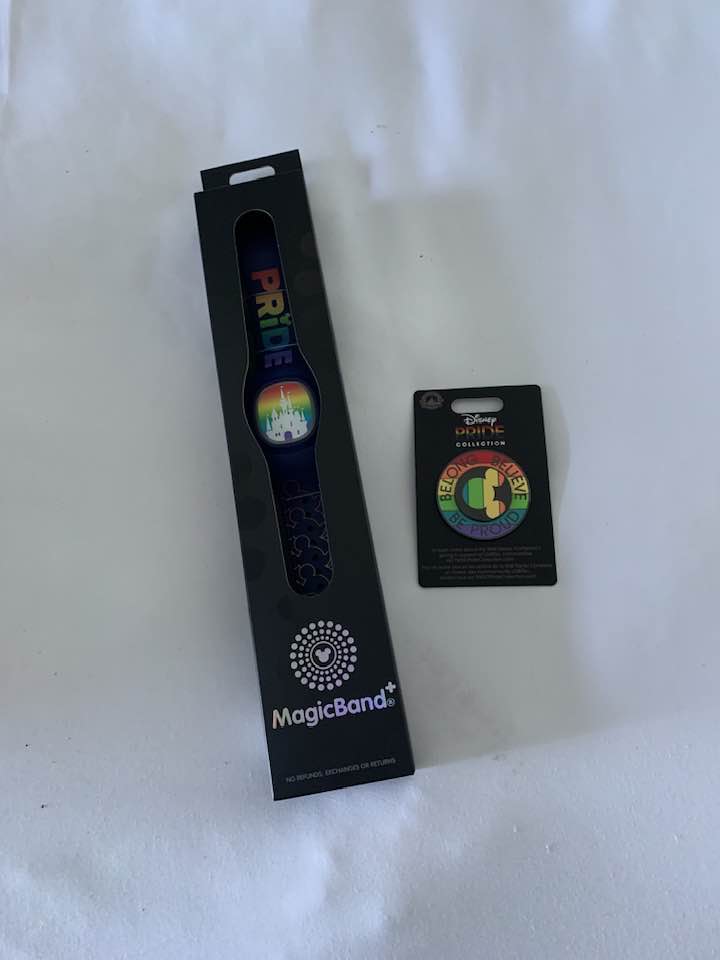 I'm guessing it's because a lot of space is being taken up by the park celebration of Women's History Month. And they're really going all in on it with displays and (of course) merchandise celebrating the women who've contributed over the decades to Disney films and park designs. I stop to read all of it and it's just stunning how much of it there is in Disney history that's been behind the curtains all these years.
The new Magic Band+ is really something. It pairs with your smartphone and is rechargeable. You can check the battery level and update the software on your smartphone. So it's not just a simple short range RF device that dispenses a serial number attached to your Disney account anymore, it's yet another smart device.
Battery charge only lasts three days and they say to keep it on its recharger overnight while in the parks. The original Magic Bands lasted several years but they didn't do much except dispense a serial number.
Of course making a big display for Women's History Month isn't going to make the MAGA morons any happier with Disney and that's good (we've all read about how they're blaming the failure of Silicon Valley Bank on its "woke" board of directors…right?). I expect the Pride stuff will come back out in June. We'll see how DeSantis responds. It's not generally understood how much he backed down from his threat last year to take away Disney's special improvement district.