September 9th, 2022
Disney Pride
I took my morning walk here in Disney Springs. I wanted to check out the Disney stores here just to see if any Pride stuff was still being sold. I began to wonder if Disney wasn't pulling back on that a bit after I looked in the pin traders store and didn't see any rainbows.
I shouldn't have worried…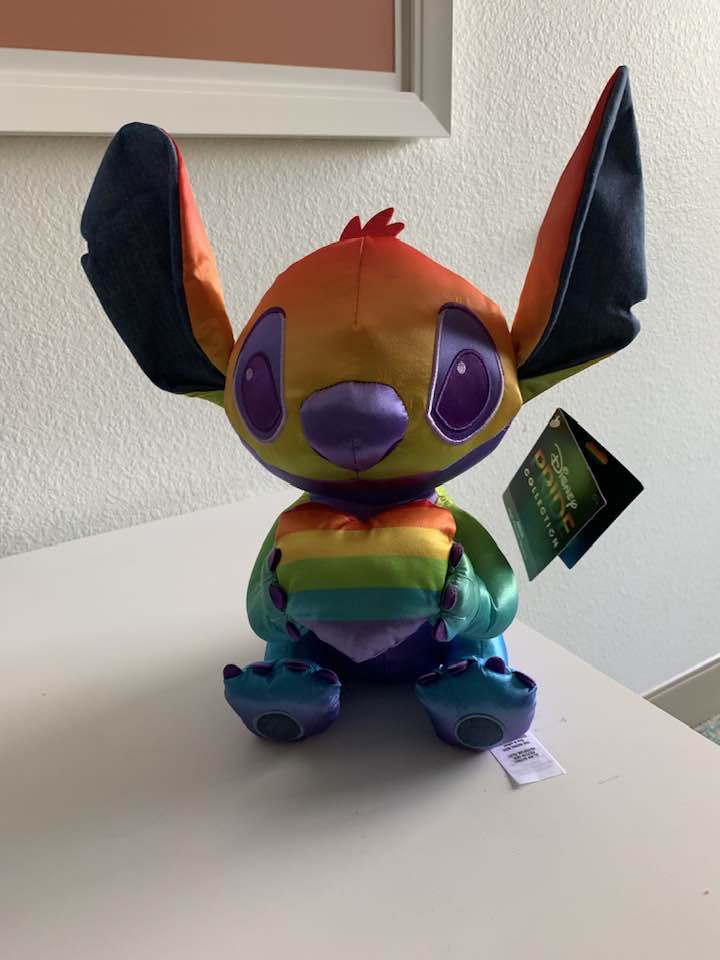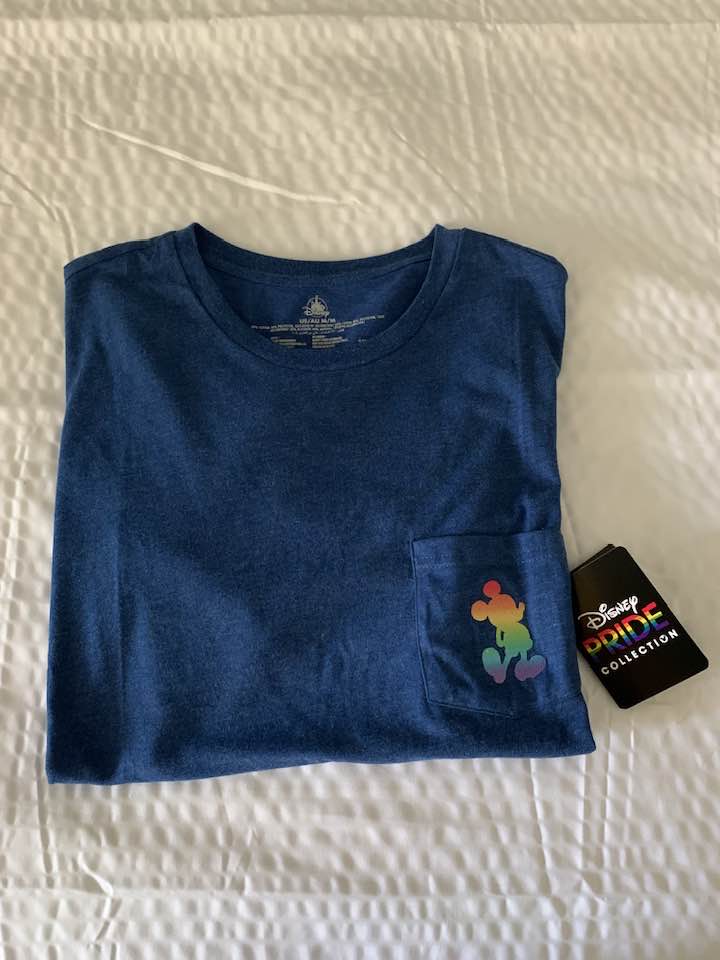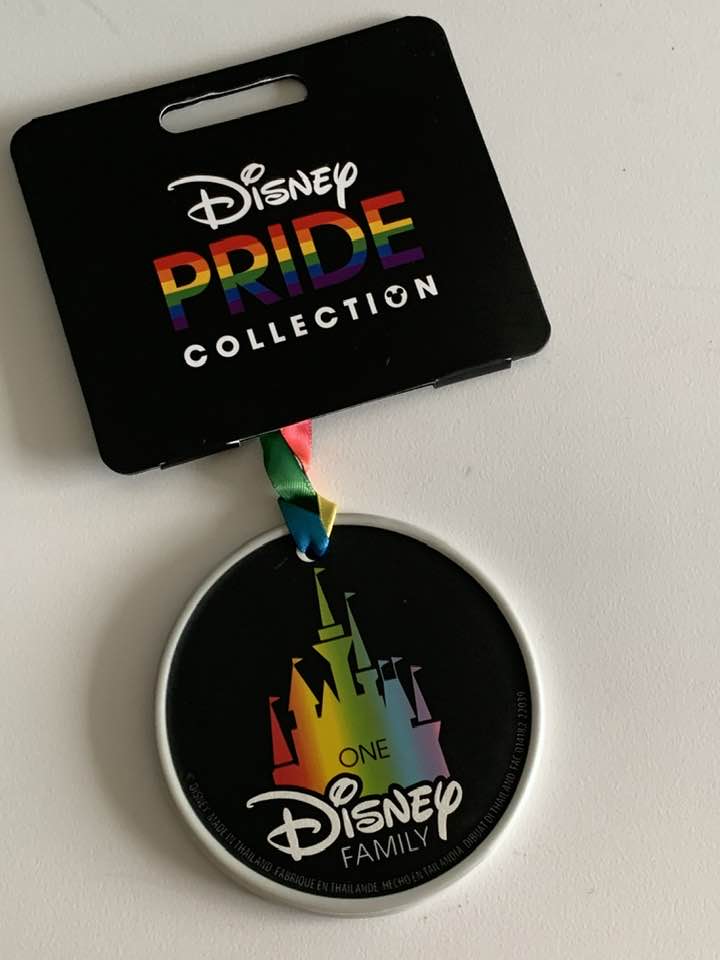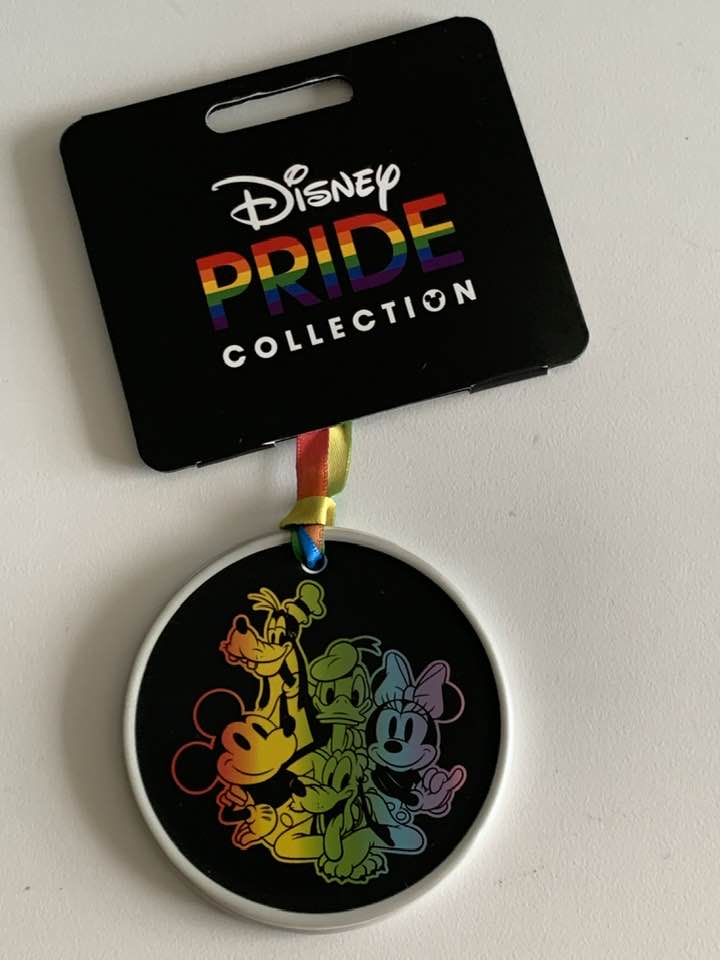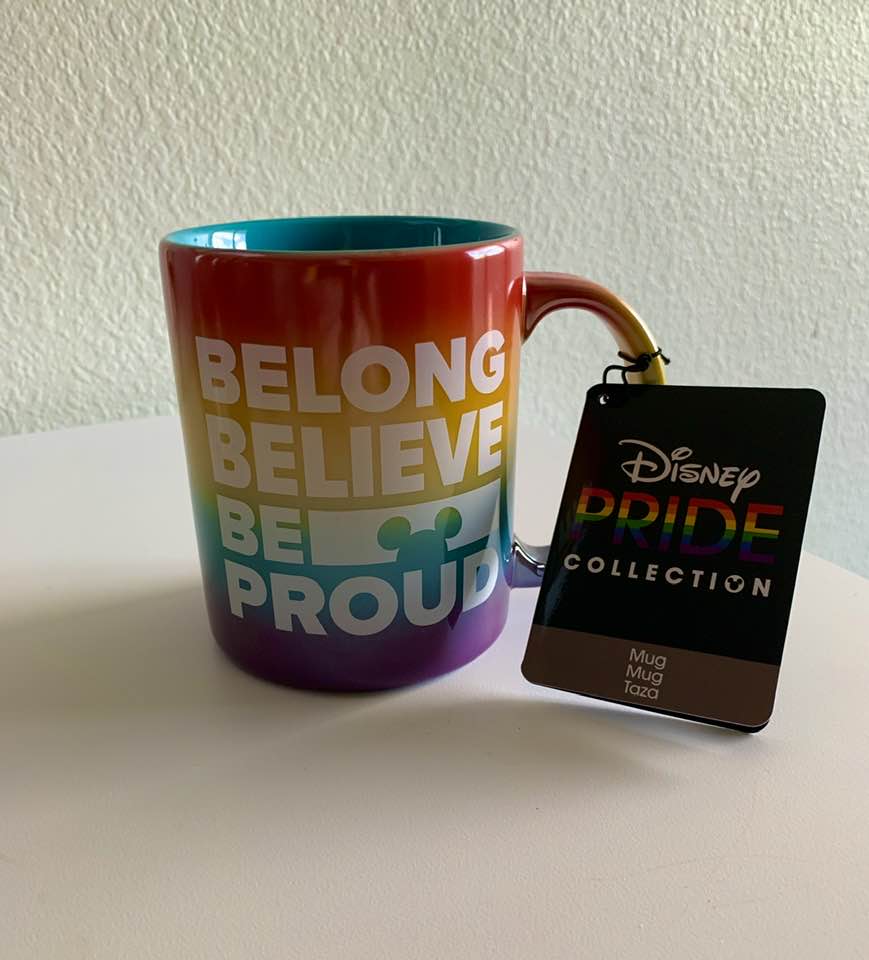 There was a Pride Collection stand in the Disney Store, right where everyone could see it, and it had customers. I have a card with money on it from points I've accumulated and just now I used up a little over half of my Disney Money. 
That mug especially gets to me. This isn't cheap marketing. I was here a month after the Pulse murders. I saw the shock in everyone's faces here and in the surrounding community of Orlando. It changed the mindset here.
Yes we are a market. Disney leaves no money on the table. But what happened at Pulse woke everyone up. 49 dead, 53 wounded. I saw how shocked Orlando was. I saw the shock in the Disney cast members. Some, seeing my rainbow Mickey pin (which back then was the Peace Rainbow, not the Pride rainbow…but it was close enough) had stories they told me about friends and co-workers who were either there that night, or knew someone who was. Everyone seemed shell shocked by it. There's woke for you. After that, the Pride merchandise began appearing. No more take our money and look the other way. Now we are embraced.
We see you Ron DeSantis. We see you MAGA. Our families see you too. And all our friends. We are embraced. We are family. We Belong. You will never change that.
I was strolling around the Disney Springs Marketplace Co-Op and saw they're busy with celebrating the Walt Disney World 50th with all sorts of call backs to the 70s. It just brought it all back again…that time in my life. I'd forgotten until I started coming back here again how much Disney's vision of the future had been wired into me back then.
I complain about the changes going on around here, and Chapek's seemingly bottomless need to squeeze the guests. But tell you what…as long I can walk into the parks knowing I'm with (mostly) other Disney kids, and it's still a small world after all, and there's a great big beautiful tomorrow shining at the end of every day, I reckon I'll keep coming back.
My inner Mouseketeer, geeky, socially awkward, gay, knows he belongs here. It's a small world after all.