August 30th, 2021
Washington Irving Told Us All About Them
One of the many problems with Facebook is how helpfully it shows me what my friends are doing there. This is usually okay…my friends and I share a lot of common interests, but sometimes it gets annoying. Like when they're slumming in the kook gutters…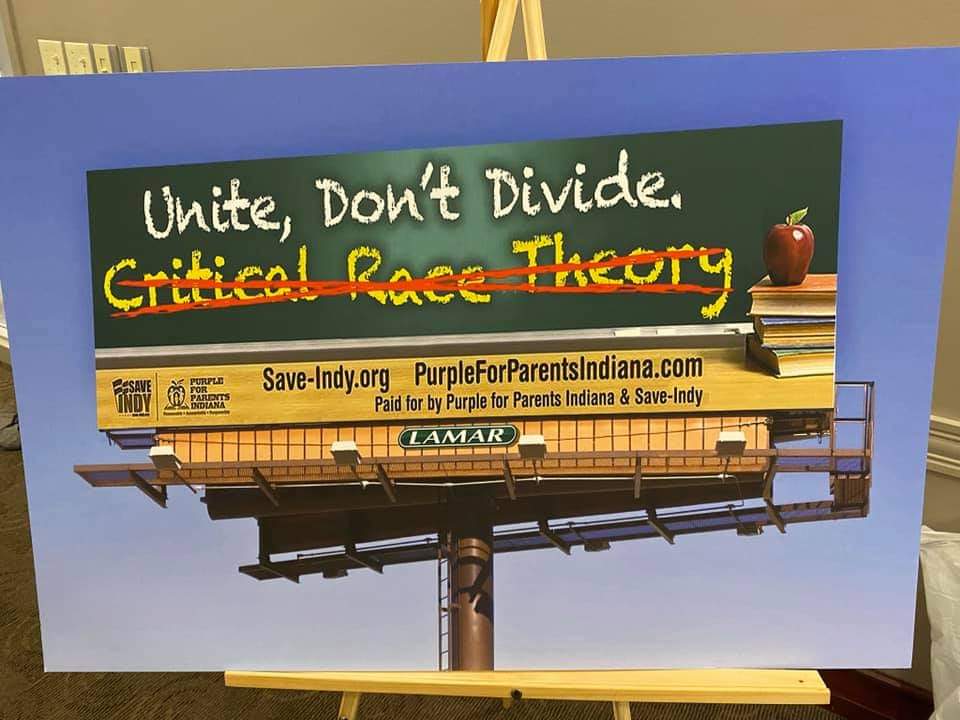 This is a shot posted by Purple Parents for Indiana of a billboard campaign they've begun. Two of my facebook friends apparently thought it might be helpful to point out to these folks, on their page, that they've no clue as to what Critical Race Theory even is. I have to assume they didn't bother to dig deeper. But I'm a geek and I did anyway, and really…they should have too. It's a good rule of thumb to check out the pages, and the previous posts, of people and groups like these before you engage. You might come across things like this…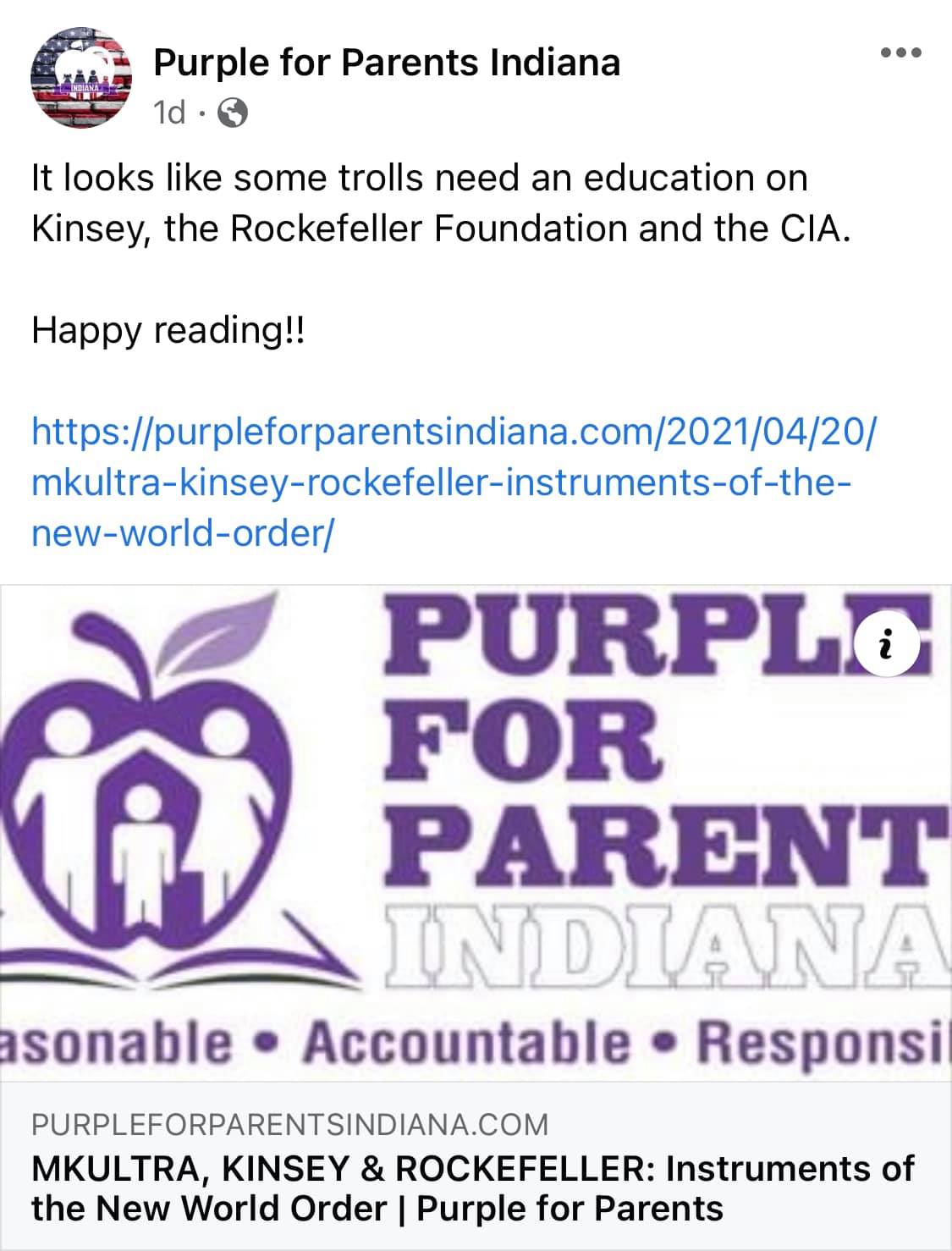 This is a screencap of just one entry a bit further down their page. Dig it…New World Order…Kinsey…Rockefeller…CIA. Wait…where's Communism? They missed Communism. I smell a Pinko. If only Lyndon LaRouche were still alive to show them what's Really going on that They don't want you to know about!
I appreciate that it can be doing the lord's work to engage right wingers online, but you go down deep enough into Nietzsche's abyss and all you're doing is talking to the darkness and it isn't even looking back at you because down there it's busy contemplating its navel.
But this was good because it finally allowed my brain to make a connection that it's probably been struggling to make for ages.  Here…let me show you a passage from a great American yarn written in 1819 by Washington Irving, and see if you see anything familier…
Another of his sources of fearful pleasure was to pass long winter evenings with the old Dutch wives, as they sat spinning by the fire, with a row of apples roasting and spluttering along the hearth, and listen to their marvellous tales of ghosts and goblins, and haunted fields, and haunted brooks, and haunted bridges, and haunted houses, and particularly of the headless horseman, or Galloping Hessian of the Hollow, as they sometimes called him. He would delight them equally by his anecdotes of witchcraft, and of the direful omens and portentous sights and sounds in the air, which prevailed in the earlier times of Connecticut; and would frighten them woefully with speculations upon comets and shooting stars; and with the alarming fact that the world did absolutely turn round, and that they were half the time topsy-turvy!

-Washington Irving, "The Legend of Sleepy Hollow"
And actually, the connection my brain made was to the Classics Illustrated version of the story. Big applause to the artist, whoever it was, who got the characterizations pitch perfect…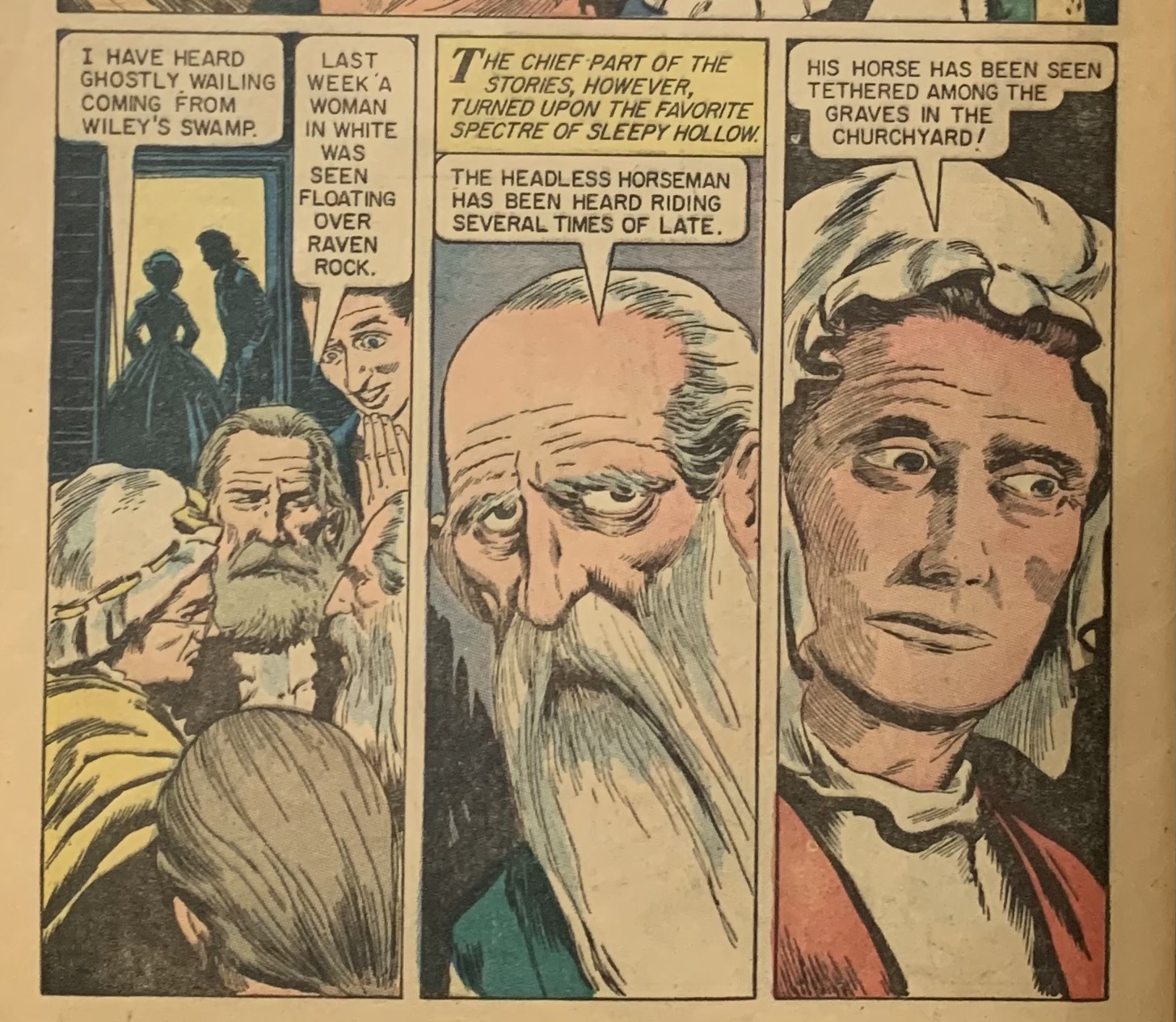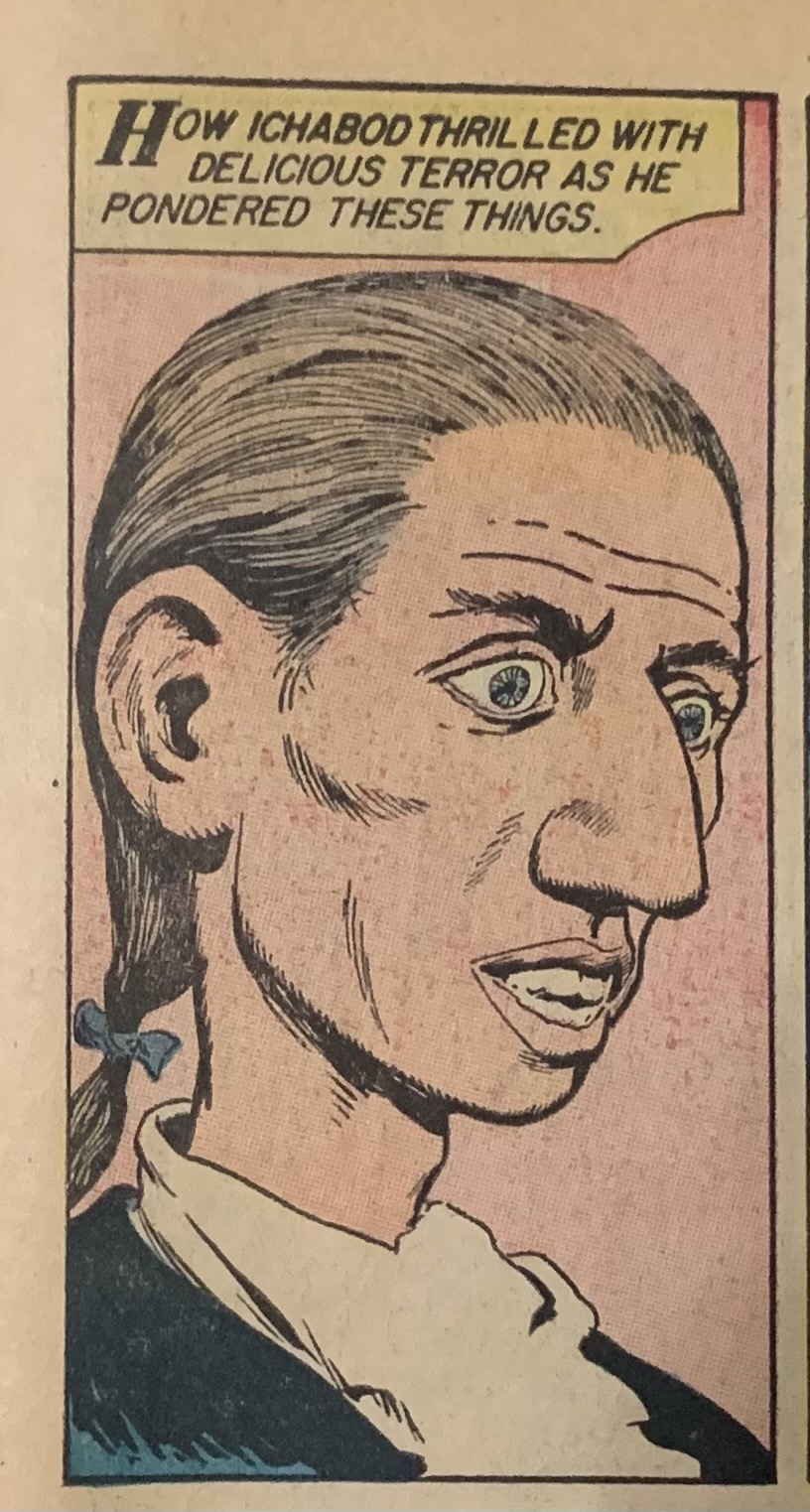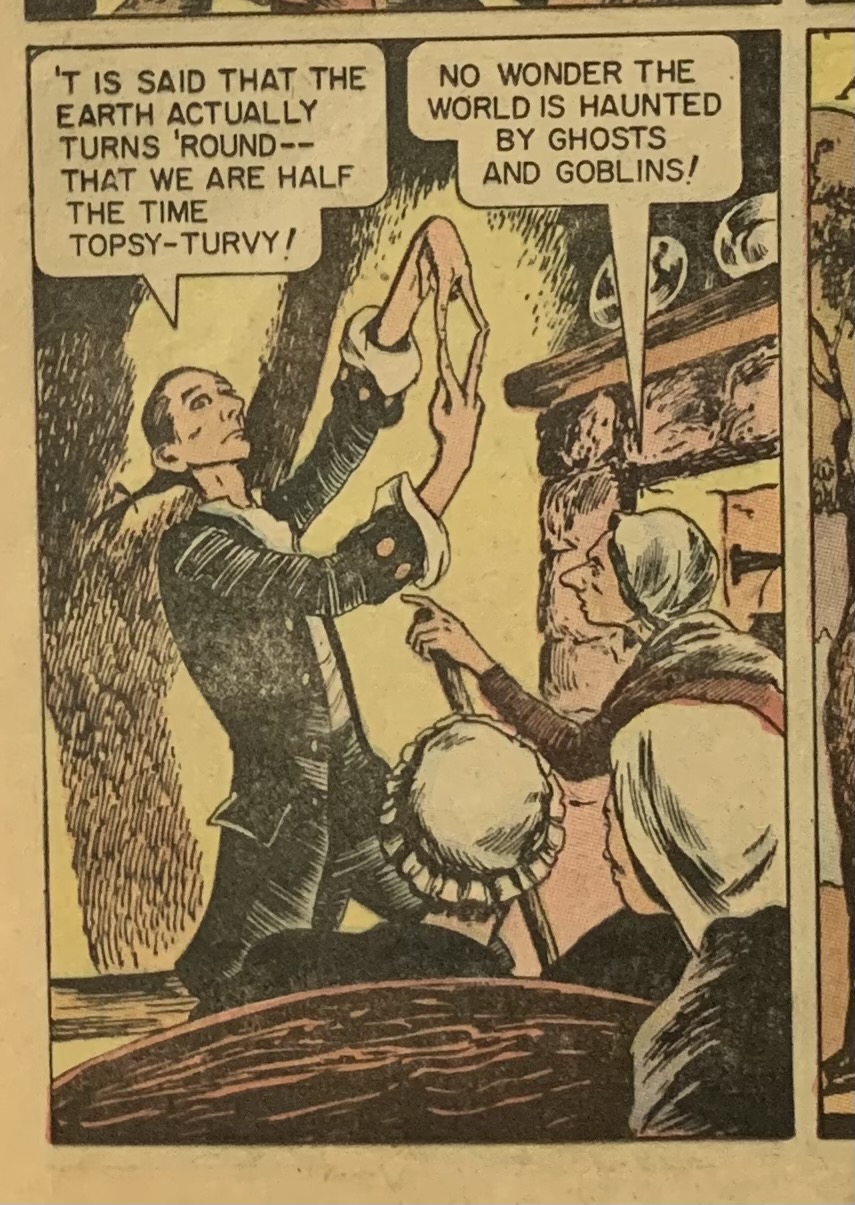 I want to think about this some more. For one thing ever since Ghostbusters made techno ghost hunting a thing it's not the same as it was in Sleepy Hollow. There's a subset of paranormal enthusiasts who just want to have fun chasing ghosts, and maybe get a few happy scares out of it. But there are others who seriously believe in the ever present occult powers and principalities, ghosts, demons, and devils, and I don't think that deep down inside they are very much different at all from the New World Order multiculturalism is a communist plot conspiracy kooks.
Some days you just wish you had a pumpkin to throw at them.