June 10th, 2020
From Our Department Of Imponderable Things
Continuing my Facebook Memories from my Disney World Vacation of 2015…this final snapshot flew by this morning…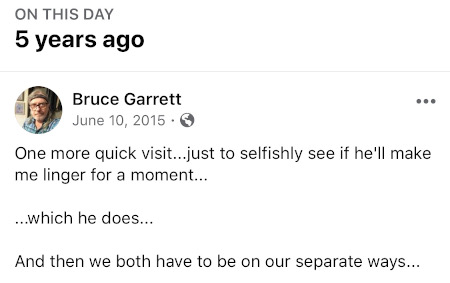 At least this blog doesn't throw the past back in my face unless I go looking for it. How do things go from all warm smiles and cheerful carefree conversation to mutually assured friendship destruction in just under a year?
I appreciate that I can be intense and hard to handle from time to time, but by 2015 he'd already know that and we were still good. I have close friends who know me from our grade school days and they're all use to me. I get exuberant. I get moody. I get quiet. I will talk your ears off. Yeah I chatted with him a bunch in email. But he always answered back. He seemed to like hearing from me. Like when I passed him technical details of the German diesel emissions scandal, or that Youtube of a couple guys drinking German beer laced with helium. He loved it. I geek out about things that interest me. But they interested him too. We had so many mutual interests. Space. Technology. Current events…we were on the same page there. Sometimes he'd tell me to just get to the point. Everybody tells me that. I don't just explain things, I tell stories. Discovery is the joy of life. The journey is the point too. I wear my heart on my sleeve. He'd seen all that since high school. He saw sides of me that nobody else sees. He knew me. Either he was faking it, and every smile he ever gave me, or something really got to him that spring in 2016.
I can't believe he was faking it. None of my theories add up. He just blew up at me. And I did too because it wasn't fair. And that was that. I'll probably never know what it was. Maybe if he'd told me what it was I would have stayed home that time and let it pass and we'd still be talking. Maybe. But it's probably for the best.
That's a really small comfort zone you have there.