April 27th, 2020
Further Sexy Sketching In Lieu Of Climbing The Walls…
Doing another one….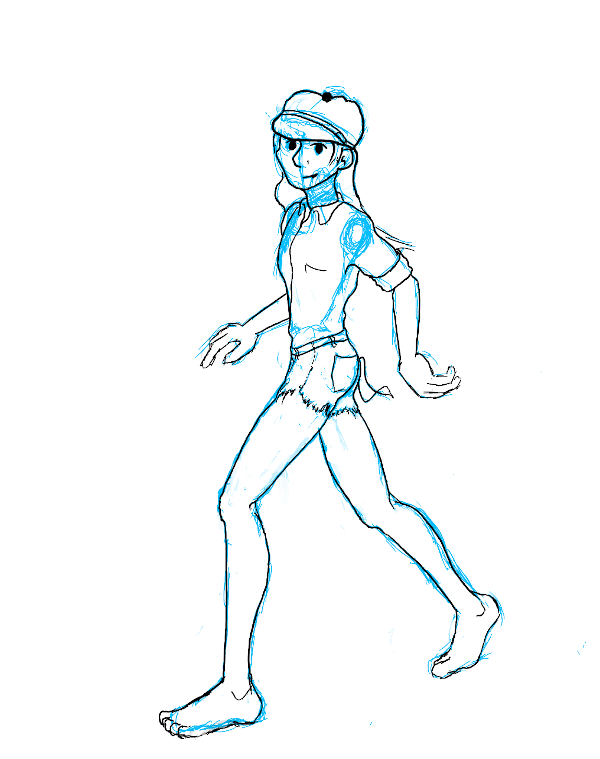 No go-go boots this time. I've moved on.
These are coming out of me pretty easily now. I seem to be doing more work than usual at the kitchen table lately. Possibly because the iPad is easy to use here whilst snacking out. More probably because the basement isn't really a good place for an art room as its only light is from the ceiling fluorescents. But I have no other place in the house to put it. There is no sunlight. And the bar is way too nearby. That's really not a good atmosphere to be creative in. Unless maybe you're a detective novel writer.
The kitchen seems to be my hangout when I'm not teleworking. But I'm beginning to appreciate why Van Gogh once said it was either paint or go mad. But then he went mad anyway, so there's that.
I'm going to make his bandana a tie-dye just to confuse everyone…