March 25th, 2019
Coincidence? I Think Not…
I subscribe to MeUndies. I like the fit and the material, and it's one less thing I have to buy at the store. But mostly what I like about MeUndies is the fun, colorful new patterns they come up with every month. Raised in a gloomy Yankee Baptist household where disapproval at anything smacking of personal vanity was always in the air, nearly all my life since I left the nest I've been trying to give myself permission to…well…just be myself. I like color in my wardrobe, even the parts not generally visible in public. Well…except for my blue jeans. Blue jeans must be blue. It's tradition. But I want color everywhere else. Ask me about the electric blue streak I sat in the chair for three and a half hours to get in my hair. Lately I've taken to wearing a bandanna hanging out a back pocket again, like I used to when I was a younger guy, only now I get ti-dyed bandannas, partly to confuse anyone who thinks I might be signalling something (ask me how much I Hate that damn hankie code!) , but mostly because I like the idea of tie-dyed bandannas. Next winter I swear I'm going to buy some new flannel shirts like I do every winter, but this time I'm going to bleach them white and then tie-dye them.
So…anyway…the Very Day before I got on my train to Florida and Walt Disney World, MeUndies sends me a new pair with their latest pattern…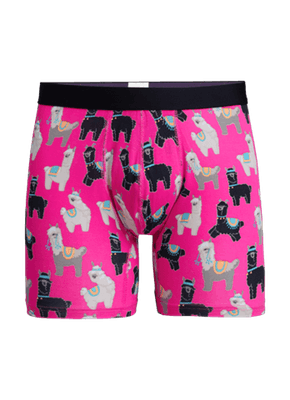 Llamas. They sent me Llama underwear. Well of course I wore it to my Biergarten dinner reservation.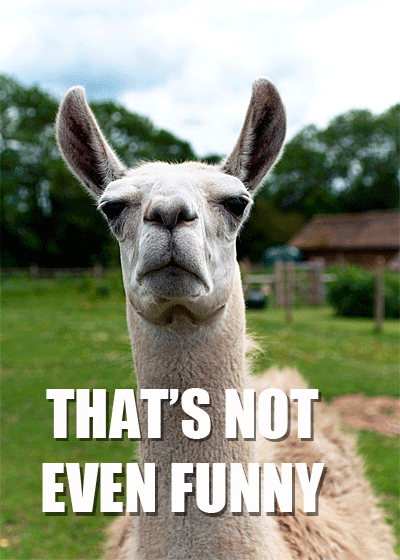 Dude, it's hilarious. You're hilarious. Good thing you're not reading my blog or this post might piss you off.