July 6th, 2018
I Get My Best Ideas From Homophobes…(continued)
Further refinement of the sketch I posted the other day.  I'm experimenting with Procreate's charcoal effect brushes. This was mostly done with the Willow charcoal stick. The boots were done with the medium charcoal block. I used the dry ink brush to ink over the technical pencil sketch lines.
I'm actually coming to like this mode of sketching and drawing now. It's still a little clumsy to me because I'm still having to break concentration every now and then to find a functionality I need right then. And the tactile feel of drawing on glass still seems very weird. I'm never quite sure then I put the stylus down where the mark will appear. But I'm getting more use to it and for a hunt and peck draftsman like myself it's very nice to be able to draw, erase, draw, erase, draw, erase, and not worry about digging a hole in the paper.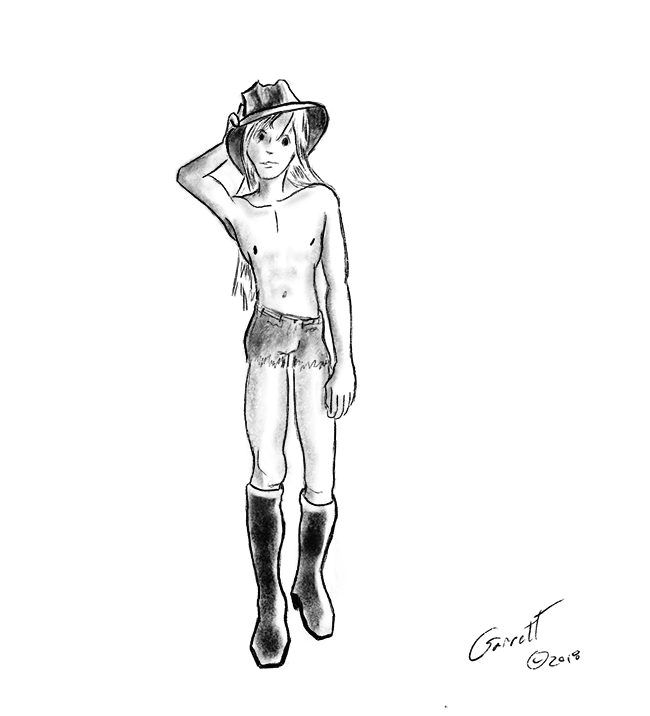 …and once again…Thank You Ted, for the Motivation I really needed!